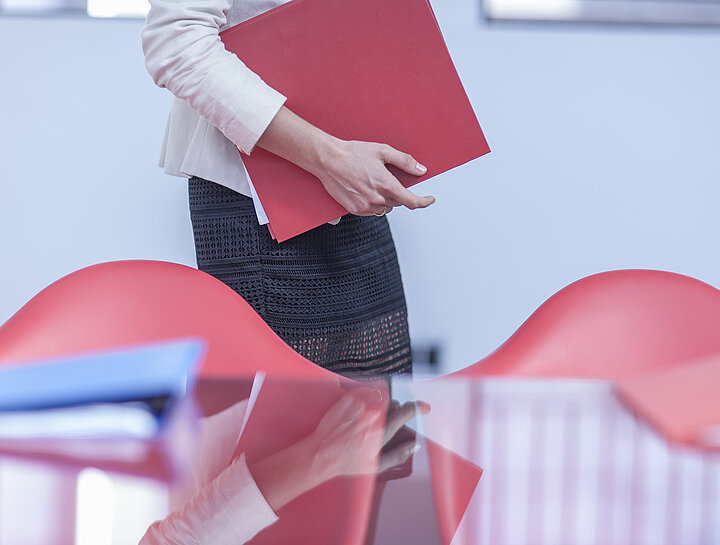 Residence & Employment
Regional shortage occupations Styria
In addition to the Austria-wide shortage occupations, there are also officially identified shortages of skilled personnel in the occupations in Styria. Again, people who have vocational training and a job offer in these occupations can immigrate to Austria more quickly than other skilled personnel.
For the year 2022, the following occupations are considered regional shortage occupations in Styria:
Clicking on the occupational group will take you to the listing of shortage occupations associated with the group.
Plasterers
Plasterer, plasterer, plasterer and drywaller, drywall foreman, drywaller
Department store clerk
Department store salesperson, department manager (retail), garden center salesperson
Electromechanic
Electromechanic, electromechanic master craftsman, electromechanic master craftsman, test field mechanic, switchgear mechanic, communications electronics technician, measurement and control mechanic, micromechanic, microelectronics technician, communications technician for EDP and telecommunications, communications technician for communications electronics, EDP technician, IT electronics technician, mechatronics technician (with apprenticeship certificate), electrical machine technician, electronics technician (with apprenticeship certificate), service technician telecom, electromechanic for low current, electromechanic for high current, Electromechanical technicians and machine builders, Process control technicians, Electronics production technicians, Air traffic control technicians, Assembly technicians - electromechanical/electronic, Service technicians for office machines, Service technicians for EDP, Service technicians for household appliances, Service technicians for building services, Service technicians for cooling systems, Service technicians for machines and systems, Service technicians for telecommunication networks, Control and regulation technicians, Electrical technicians - automation and Process Control Technician mechatronics technician - alternative drive technology, mechatronics technician - automation technology, mechatronics technician - office and IT systems technology, mechatronics technician - electrical machine technology, mechatronics technician - production technology, mechatronics technician - medical equipment technologyplasterer, stuccoer, plasterer and drywaller, drywall foreman, drywaller
Technical illustrator
Civil draftsman, technical draftsman, civil assistant, cartographer
Denture maker
Dental technician, dental technical assistant
Graduate engineer for economics
Work echnician, work preparer, operations technician, refa technician, technicale operations manager, technicale estimator, industrial technician, assistant to operations manager, controller, controlling assistant, safety specialist/ technician, acceptance technician, operations and industrial technician, research and development technician, innovation technician, production technician, sales technician, industrial engineer, customer support technician, maintenance technician, quality engineer, production planner, head of maintenance, technicale assistant
Bookkeeper
Balance sheet accountant, bookkeeper, accounting clerk, financial accountant, general accountant, hotel accountant, machine accountant, balance accountant, accounts receivable accountant, accounts payable accountant, finance and accounting assistant
Buyer
Buyer (trade), purchasing manager, technical buyer, fashion outfitter
Forwarding specialists
Forwarding specialists, forwarding merchants, customs declarant, transport consultant, forwarding logistician
Natural florist
Natural florist, florist and flower arranger, wreath maker, florist
Baker
Baker, pastry chef, baker and confectioner, master baker, bakery manager, organic baker, baking technologist
Confectioner
Confectioner, gingerbread and wax maker, pastry chef, patissier(s) (confectionery), confectioner (confectionery) - general confectionery, confectioner (confectionery) - patisserie
Coffee, other food processing apprenticeships
Shift supervisor (food processing), machine operator (food), foreman (food processing), food technician
Technician with higher education (Ing.) for economics
Work technician, work planner, operating technician, refa technician, technical operations manager, technical calculator, business technician, safety specialist/technician, operating and business technician, research and development technician, Innovation technician, production technician, sales technician, industrial engineer, customer support technician, maintenance technician, HTL graduate for business management, HTL graduate for industrial engineering, quality engineer, production planner, head of maintenance, technical assistant, bid manager
Social scientists, economists, scientific statisticians
Business economist, business economist (social/economic science), commercial scientist, social scientist, sociologist, statistician, political economist, political scientist, business information scientist (social/economic science), business information scientist, development economist (regional development), market researcher, social statistician (demography/demoscopy)
Metalworkers, assemblers
Sheet metal riveter, frame maker (umbrella), blinds assembler, small riveter, assembler (metal goods), spectacle frame maker, blinds threader, lighter assembler, blinds maker, metal designer - engraving, metal designer - belting, metal designer - metal pressing
Precision mechanics
Office machine mechanic, surgical instrument maker, precision mechanic, photo mechanic, scale maker, scale mechanic, vending machine mechanic, office communications technician, tool mechanic, computer systems technician
Other metal surface finishers
Surface technician - enamel technology, surface technician - hot galvanizing, surface technician - powder coating
Electrical goods salesmen and saleswomen
Electrical goods salesman, electrical salesman (audio/video), computer salesman
Technicians for surveying
Surveying technician
Technician apprentices with higher education for light-current and communications engineering
Electronics technician, television technician, radio technician, design engineer - low current and communications engineering, communications technician, X-ray technician, radio technician, control technician, low current technician, sound technician, video technician, telephone system technician, electromedical technician, electrical technician - process engineering, electrical technician - automation/control, electrical technician - sound engineering, GSM network planner (fixed network/radio network), communication technician, cybernetics technician, microtechnician - molecular/nano/quantum technology, mobile radio technician (GSM), Planning technician - electronics, project technician - electronics, test field technician, sensor technician, signal technician, PLC/ASIC/IC designer, PLC/ASIC/IC technician, telecommunications technician, PLC programmer, SMD technician, HTL graduate for electronics, measurement technician
Dealers, sellers of perfumeries, detergents, household articles, paints, varnishes
Paint salesman, perfumery salesman
Shortage occupations
in other regions
Back to main navigation