Our Services

Services for Skilled Workers
What WORK in AUSTRIA can offer skilled workers
ABA – Work in Austria offers a comprehensive web portal for interested qualified employees from other countries, providing extensive information on working in Austria, job prospects and career opportunities as well as support and guidance in taking all the required steps needed to enter the Austrian labour market.
Measures
Comprehensive information

ABA - Work in Austria provides information at universities and events on exchange programmes and potential internships at interesting Austrian companies.

Find us on Facebook and LinkedIn and sign up for our newsletter.

Fostering community ties

We offer numerous networking opportunities with representatives of your occupational group, Austrian companies and experts from your industry at events in Austria and abroad, in addition to providing extensive information.

In this regard, it is important for us to maintain contact with Austrians abroad, and to be available to provide advice and support as well as a wide range of services to those Austrians abroad who are willing to return to their home country.
Consulting on the legal framework

In addition to general information on temporary or permanent residence permits and work permits, you will also find numerous guides for every phase involved in entering the Austrian job market in our Living & Working in Austria section located on our website.

If you are already in contract with an employer in Austria and require assistance with respect to your residence and work permits, please contact our team for immigration & residence services.

Nationwide job platform for highly qualified personnel

ABA – Work in Austria has a clear and comprehensive job platform serving as a bridge between Austrian companies and qualified employees in other countries. Here you will find advertised job vacancies of Austrian companies and information about your career opportunities in Austria.
Moving to Austria
An employment contract and rental contract for an apartment have been signed, and the situation with respect to getting one's own residence permit and a residence permit for any family members who might also relocate to Austria has been clarified. Now there are several other things which should not be overlooked when relocating to Austria.
What must be kept in mind when moving to Austria 

The following must be done after arriving in Austria:
Registering with the registration authority

In accordance with the Austrian Registration Law, an individual is required to register with the responsible registration authority within three days after moving to the new place of residence. This registration can take place personally or per mail. The required form can be downloaded from the Internet at no charge. If the place of residence is being rented, the landlord also has to sign the form. Other necessary notifications required within the context of changing one's place of residence can be found in the Living in Austria section on this website.

Opening a bank account

In order to open up a bank account in Austria, a residence registration is required in addition to an ID card or a passport. A current account provides the greatest degree of flexibility. All major banks offer online banking. For this reason, once a bank account has been formally opened, it will be hardly be necessary to personally go to a bank branch for normal banking transactions.  

Registration certificate

Due to their nationality, citizens of the EEA or Swiss nationals do not require any further residence or work permits. However, they have to register with the responsible immigration, citizenship and registration office (Vienna: Municipal Department 35) within a period of four months to get the necessary registration certificate.

Insurance

Austria's social system encompasses several compulsory forms of insurance for people who live in Austria and take up employment here. More information on this can be found in the section Excellent health and welfare system on this website. Employees are automatically covered by health, accident and retirement insurance. The employer is responsible for registering the employee with the relevant insurance institution. Insurance protection begins on the first day the employee begins work. Insured employees automatically receive the "e-card" in the mail from their respective health insurance providers. This e-card must be presented every time the employee goes to see a doctor, goes to a hospital clinic or outpatient clinic or when she or he is accepted for inpatient care in many hospitals. The e-card contains all the personal data which is relevant to the insurance provider. Employees can also purchase additional health insurance protection by taking out a private health insurance policy.
Conversion of a driving licence

As a rule, people with a driving licence from an EU member state or from the EEA do not have to exchange/convert their driving licences. However, if the driving licence expires, the validity of the licence has to be extended in the country in which the owner usually resides. Rules pertaining to the period of validity or a required medical check-up may differ from one country to the next. If the original driving licence is exchanged or converted, the legal regulations of the current country of residence apply. Non-EU nationals must convert their driving licence into an Austrian driving licence within a period of six months. As a rule, the individual will have to pass a practical driving test. The following non-EU countries are exempt from this obligation: all driving licence classes: Andorra, Guernsey, Isle of Man Japan, Jersey, Monaco, San Marino, Switzerland. Class B (driving a passenger car): Australia, Bosnia-Herzegovina, Israel, Canada, South Africa, South Korea, USA

Registration on FinanzOnline

Every person whose principal place of residence is in Austria is subject to Austrian income tax regulations, regardless of where they may be working abroad. In order to avoid double taxation, it makes sense to call upon a tax consultant for advice. Austria has concluded bilateral agreements with its neighbours and the EU member states to ensure that income tax is only paid in the country in which the taxable person has her or his primary place of residence. The employer is responsible for paying income tax and the required social security contributions on behalf of the employees. Self-employed persons are responsible for paying their taxes and social security contributions themselves. The amount of the income tax to be paid depends on how high the income is. Whoever earns more than EUR 730 annually in addition to her or his main source of taxable income has to complete an income tax return. This is done by completing the form (Form E 1) and submitting it to the responsible tax office. A voluntary income tax return can also be submitted if one wants to claim tax deductions on deductible expenses, for example the fixed travel allowance, specialised literature etc. The income tax return may be submitted electronically or online.

School enrolment

Compulsory education in Austria begins after the child's sixth birthday. As a rule, parents receive a letter from the responsible school authority on a timely basis in which they are requested to enrol their child in a school. If a child relocates to Austria in the course of a school year, the parents must contact the school authority responsible for their place of residence in order to apply for a school place.  All children of mandatory school age will definitely be given a school place. Various school counselling offices are available to support immigrants in enrolling children who are no longer subject to the compulsory education requirement.
Notice
The Austrian e-card also serves as the European Health Insurance Card and entitles the owner of this card to cost-free medical treatment in all public health care facilities throughout the EU.
Self-employed persons are also legally required to insure themselves. In the case of proprietors of a business, this takes place at the same time the business is registered. Self-employed persons do not have unemployment insurance, but this can be taken out on a voluntary basis.
Notice
Compulsory education in Austria ends at the age of 15.
Relocation-Services
Moving is always associated with a lot of organizational effort. We love to help you and your employees with advice and information about all the aspects of moving to Austria. So you and your employees can quickly devote yourself to the pleasant things in Austria.
 
How we can support you 

Comprehensive information platform and first point of contact for the following topics
Employment Law

Tax law

Childcare facilities

Recognition of foreign degrees and professional qualifications, language certificates
Accommodation inquiries (real estate service) and relocation

Health system

Insurance
The Essential Guide to Living and Working in Austria

The one and only guide for international skilled workers who are new to Austria. In the chapters "About Austria", "Living", "Working", "Health" and "Education" you can find out about important questions you may have when you move to Austria.

On 240 pages in English, newcomers can find out more about topics that will make their start in Austria much easier.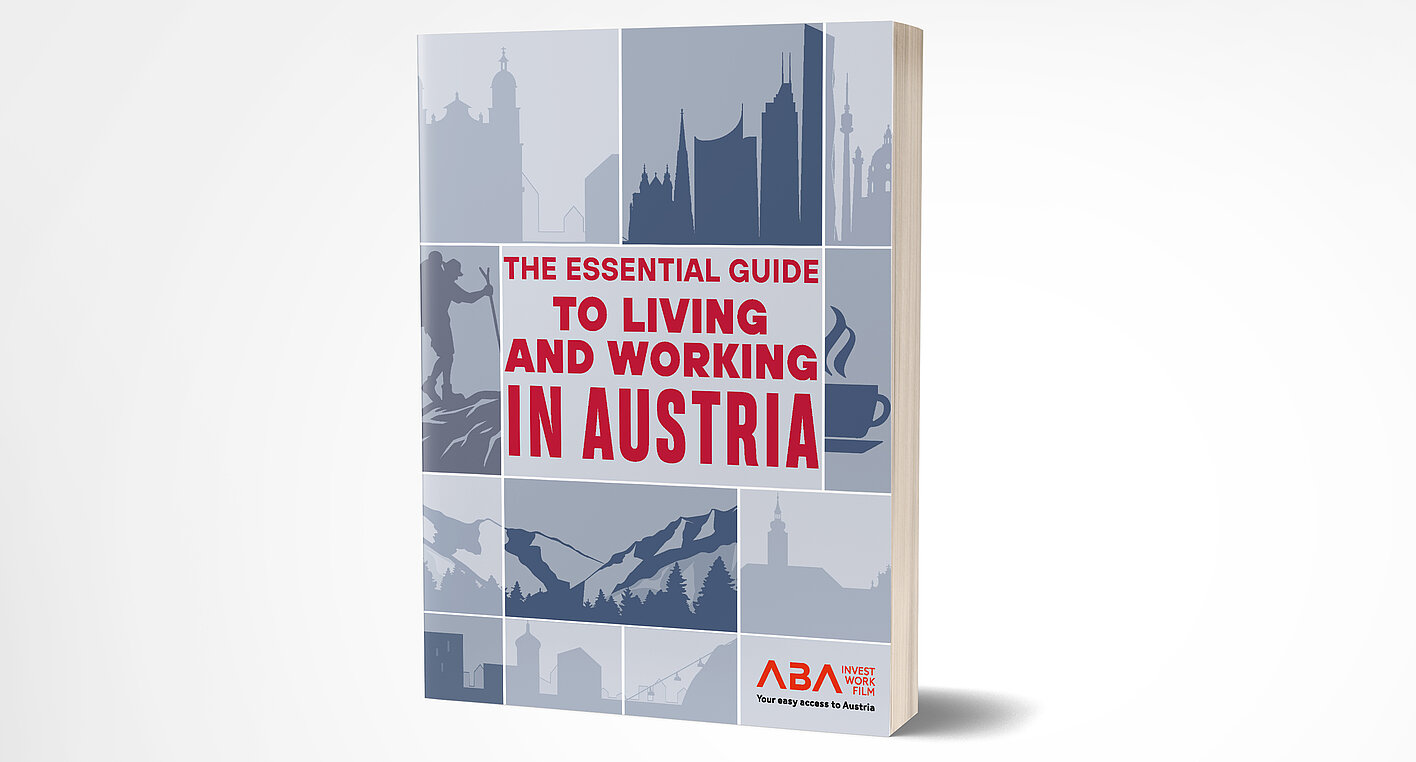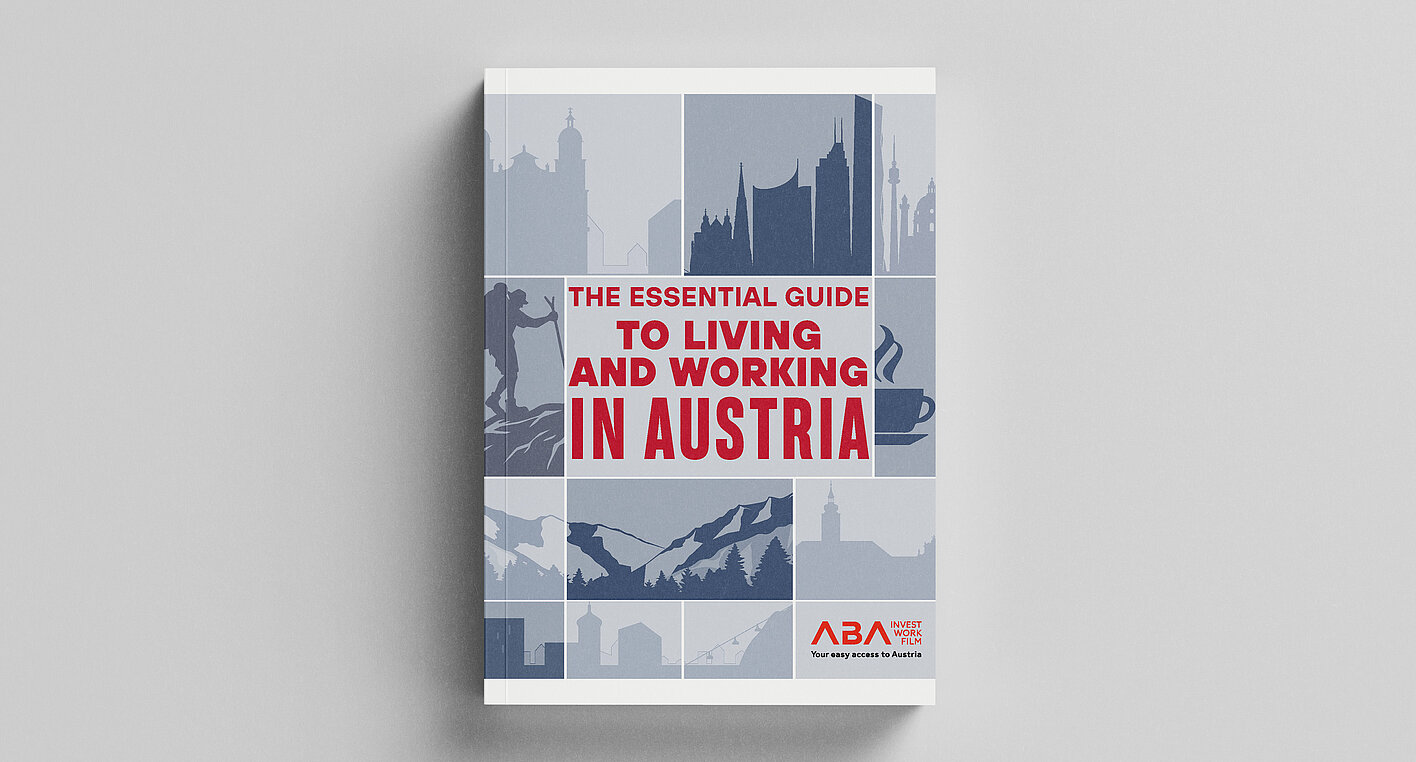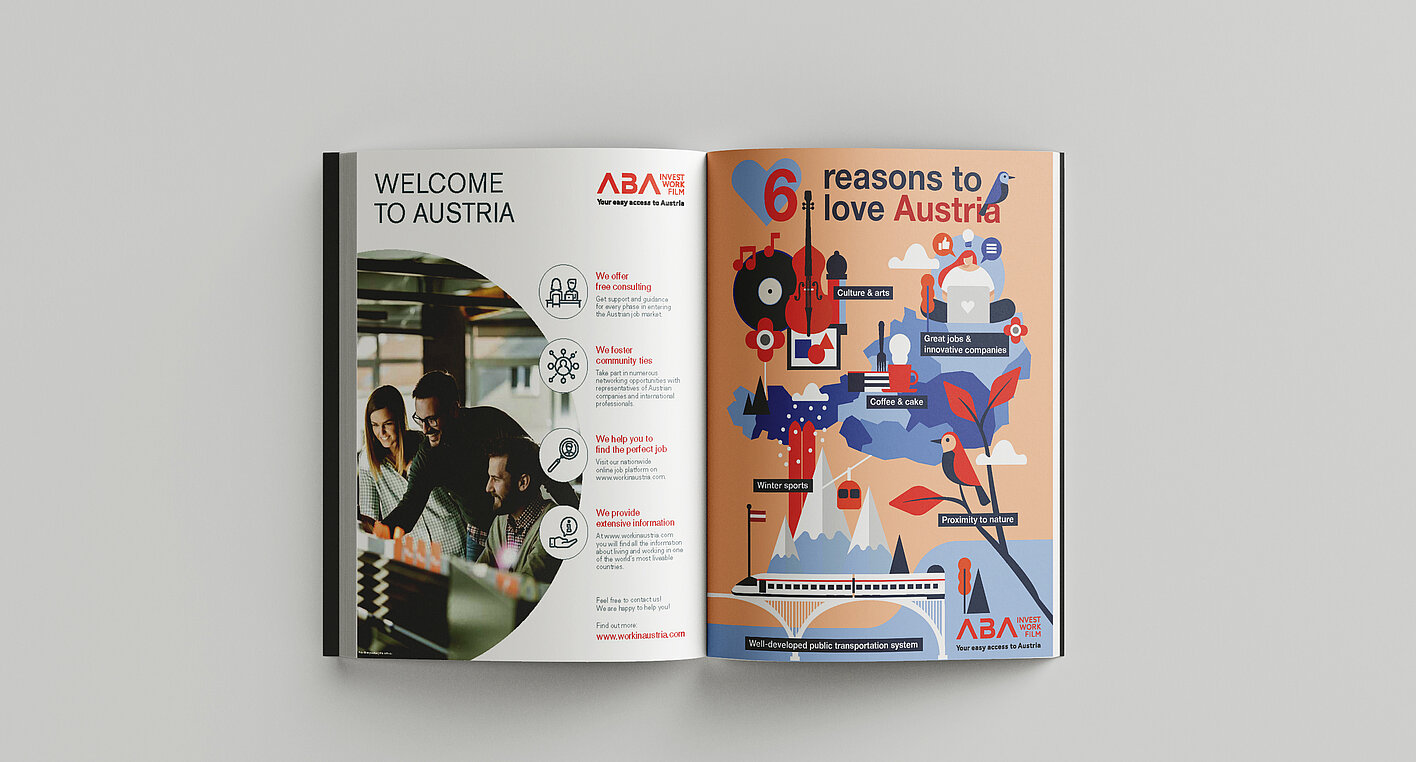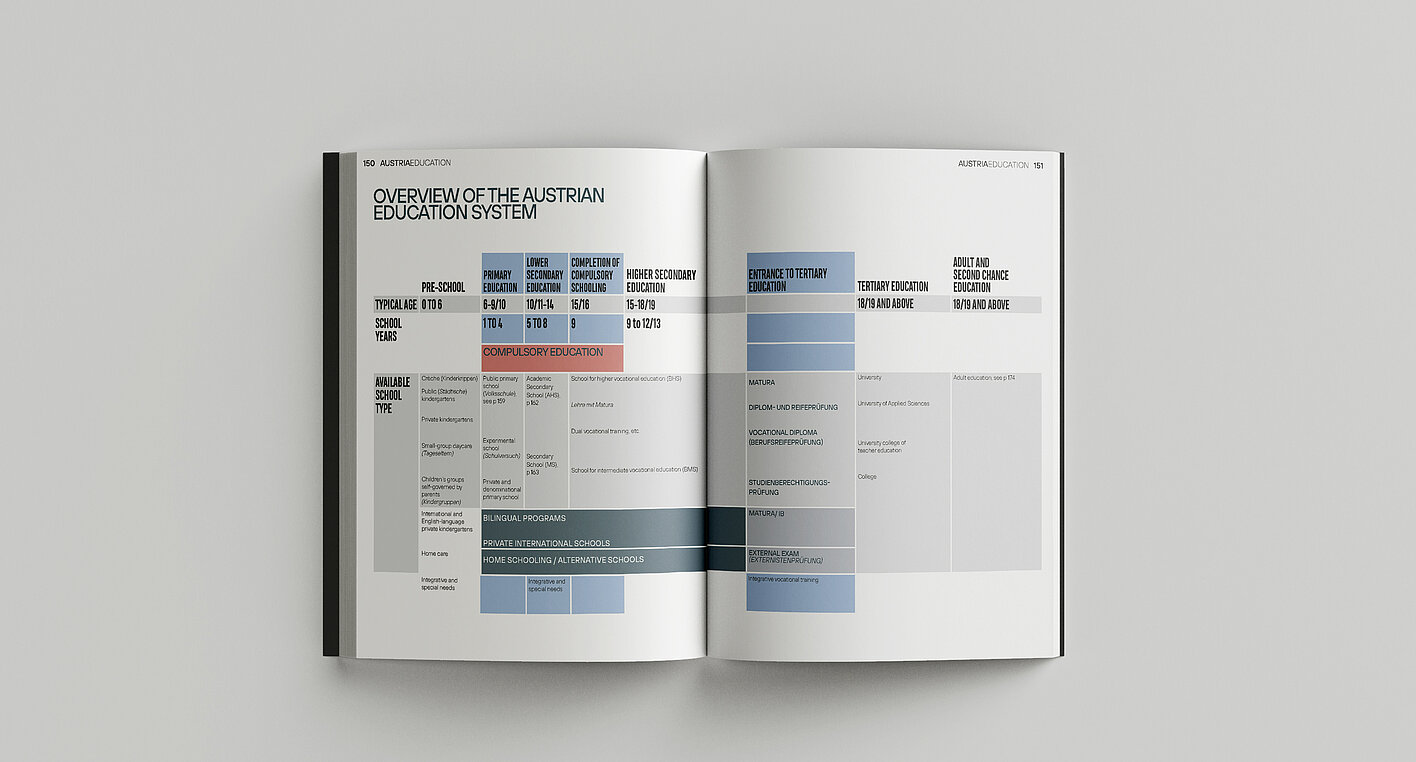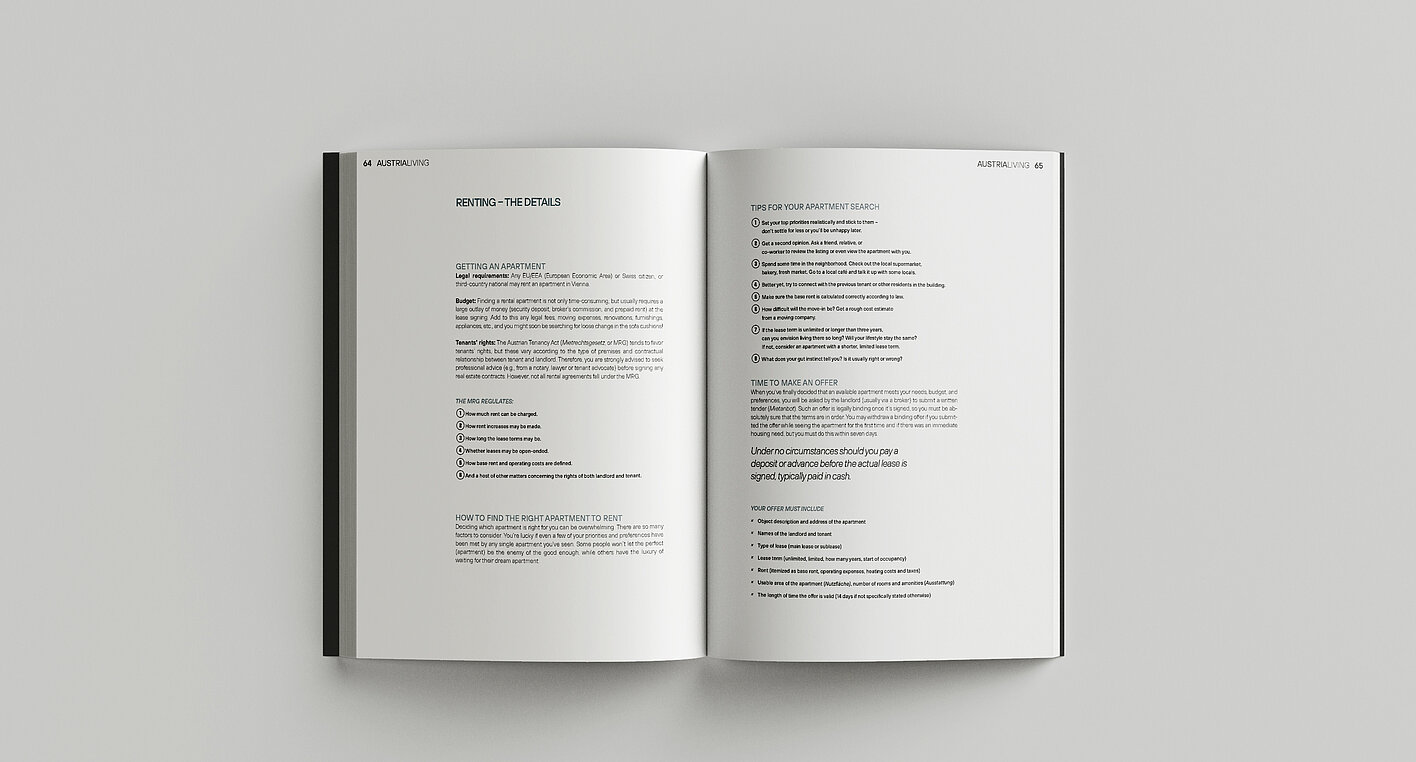 We simply make it easy

WORK in AUSTRIA is the point of contact for specialists who would like to work in Austria as well as for companies looking for suitable specialists. We advise you free of charge.
Back to main navigation