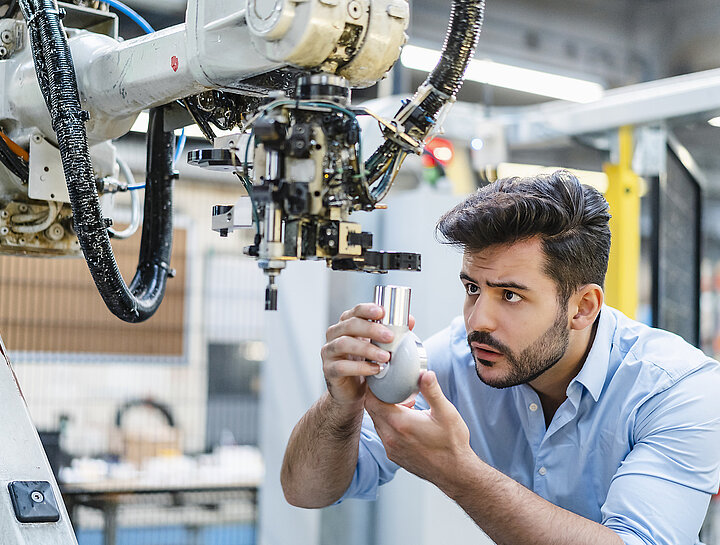 Why Austria
Numerous local and international companies and organizations, a strong export industry, more than 400 market leaders and an innovative research scene offer international talents in Austria the best career opportunities.
Employee Training Top 10
Austrian companies attach great importance to the training and continuing education of their employees. According to the World Competitiveness Yearbook 2022, Austria ranks third in this area in an international comparison.
Best working conditions
in Austria
According to the World Competitiveness Yearbook, Austria is ranked ninth in the world with respect to the cooperation between employers and employees. Austria is even rated fifth globally when it comes to employee commitment to the company and employee motivation.
The interests of employees in Austria are represented by the Austrian Chamber of Labour (Arbeiterkammer/AK) and the trade unions. They are part and parcel of Austria's social partnership and responsible for negotiating salary and pricing issues with the Austrian Federal Economic Chamber and the Chamber of Agriculture. Trade unions also negotiate collective agreements on an annual basis on behalf of employees. These agreements regulate the minimum wage standards and working conditions. An employee automatically belongs to the Chamber of Labour, whereas it is necessary to submit an application to the trade union in order to become a member.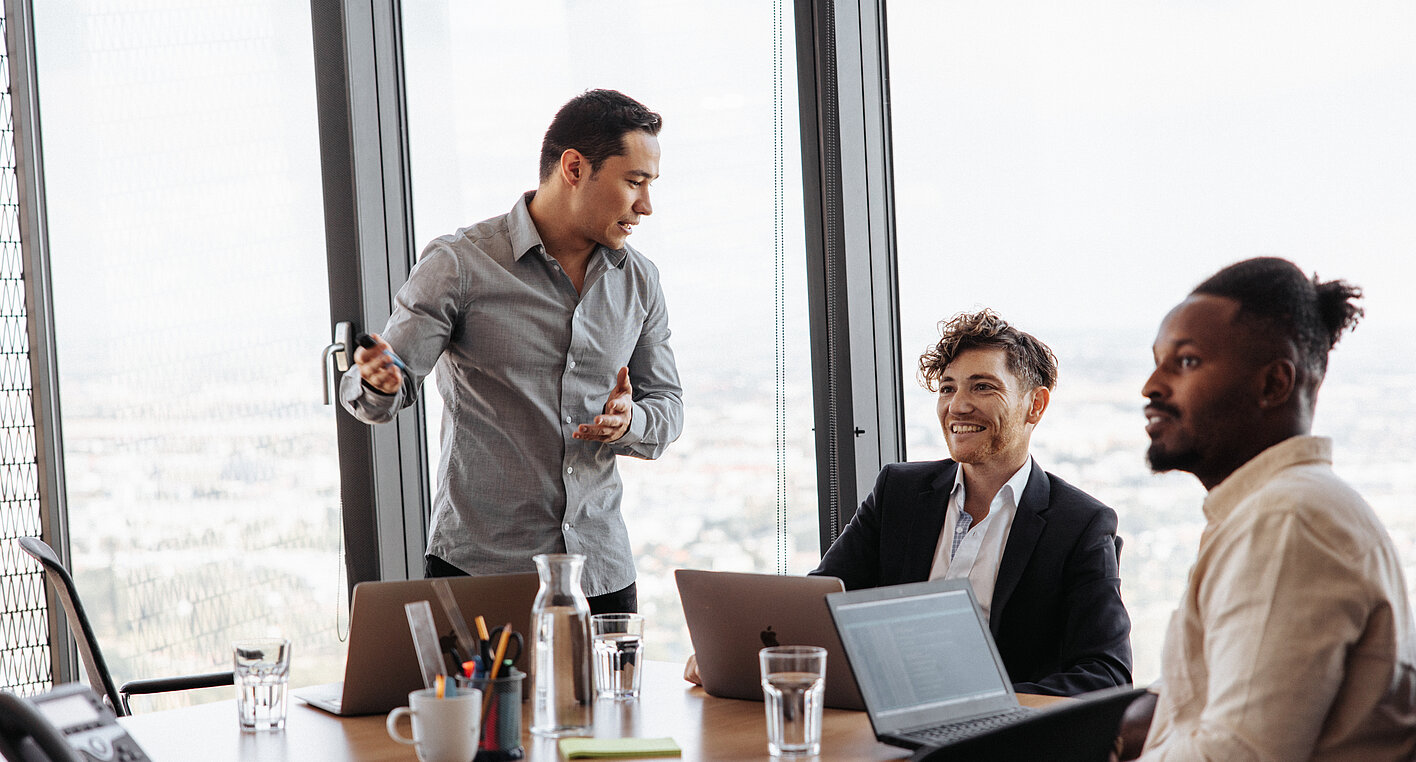 English language skills (TOEFL)

In addition, many companies have a works council. This may be established from a company size of at least 5 employees on the basis of a works council election and represents the interests of the employees at company level. The works council is authorized, among other things, to conclude works agreements, to participate in dismissals, redundancies and transfers and to take part in supervisory board meetings.
Why there are so many innovative companies in Austria

There are good reasons why the business location Austria has a disproportionately high share of innovative companies in relation to its total land area and population. These include:
01

The fourteen percent research tax credit

At the beginning of 2018, the research tax credit, which had already been well established for many years as a funding tool for research-intensive innovative companies, was once again raised to fourteen percent. According to a survey, about three-quarters of all companies conducting research, also international companies in Austria, take advantage of the research tax credit. The same study concludes that this incentive leads to investments in the necessary infrastructure, promotes firms taking greater technological risks and accelerates project implementation. Above all, internationally operating and research-intensive firms consider the research tax credit to be a relevant factor in their business location decisions. The research tax credit gives business location Austria a major competitive advantage.

02

Business funding in Austria

Austria offers companies a broad-based funding programme, encompassing funding for small and medium-sized enterprises, research and development and start-ups as well as investment and technology funding. The services range from cash grants and interest subsidies to assuming guarantees. This extraordinarily extensive offering enables companies to benefit from funding programmes tailored to their specific requirements.

03

Central geographical location

Due to its central geographical location, companies in Austria are optimally networked and particularly well connected. This makes the country a lively business interface between East and West. 377 international companies have set up their European head office or production headquarters in Austria.

04

Infrastructure

Austria is not only located in the heart of the new Europe from a geographical perspective. It also holds a central position thanks to its infrastructure. Austria serves as a distribution centre and logistics interface between West and East. In addition to providing optimal transport and traffic connections via roads, railways, the Danube and with regard to air traffic, Austria has also significantly expanded its access to the data highway in recent years. In an EU comparison, business location Austria invests large amounts in expanding its telecommunications infrastructure, offering companies high-performance, state-of-the-art networks.

05

Prosperity

Austria ranks among the richest countries in the European Union. Its economic policies not only serve as the basis for a market boasting high purchasing power but the corresponding consumer infrastructure. For international companies in Austria, the country is a lucrative market in spite of its relatively small size and population.
According to Eurostat, the European Statistical Office, Austria's economic output is 27 percent higher than the EU average. Austria's GDP per capita is the fourth highest in the EU, behind Luxembourg, Ireland and the Netherlands.

06

Security and stability

Austria provides an outstanding environment for both foreign and domestic companies. Social services such as minimum benefits as well as the social insurance and state pension systems contribute to a very high level of social security.

07

Very good foreign language skills

About 20 percent of the Austrian population has a migration background. For this reason, a large share of employees boasts foreign language skills, especially Eastern European languages. This is a key reason why Austria is the number one business location when it comes to building up business ties to South East and Eastern Europe.

08

Cultural diversity

The historically related cultural and linguistic diversity of the country comprises a major strength in the international exchange of material goods, know-how and experience.

09

An excellent educational system

Austria's dual education system combining theoretical instruction and practical training is applied both in terms of apprenticeship occupations as well as higher vocational schools. Curricula in schools or educational priorities are adapted to the needs of the business community. Apprentices are given specialised training in firms or take part in internships.

10

Highest quality of life

The high quality of life in Austria is reflected in the low crime rate, the high level of social security and an attractive business location. In 2019, Austria was rated second in the entire world with respect to its quality of life (IMD WCY). Moreover, according to the latest "Quality of Living Survey 2019" compiled by the Mercer Group, Vienna offers the best quality of life of any city across the globe for the tenth straight year and is thus the world's most liveable city.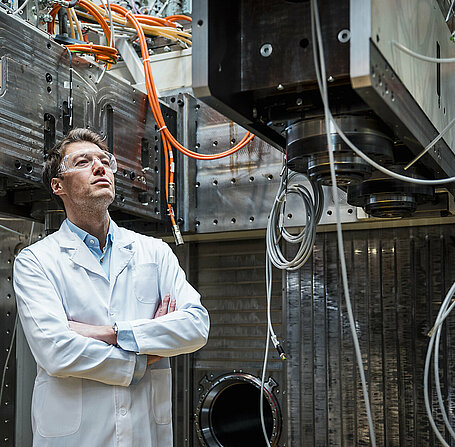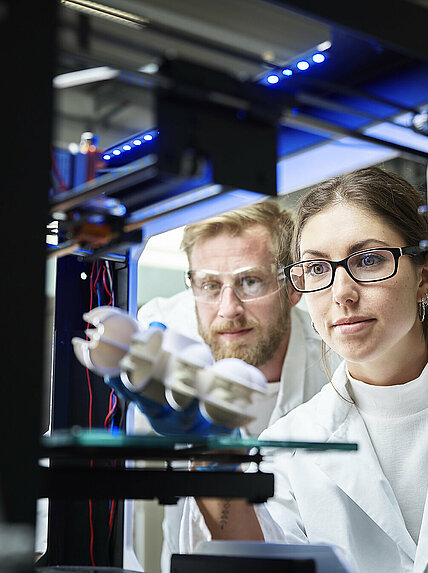 Back to main navigation