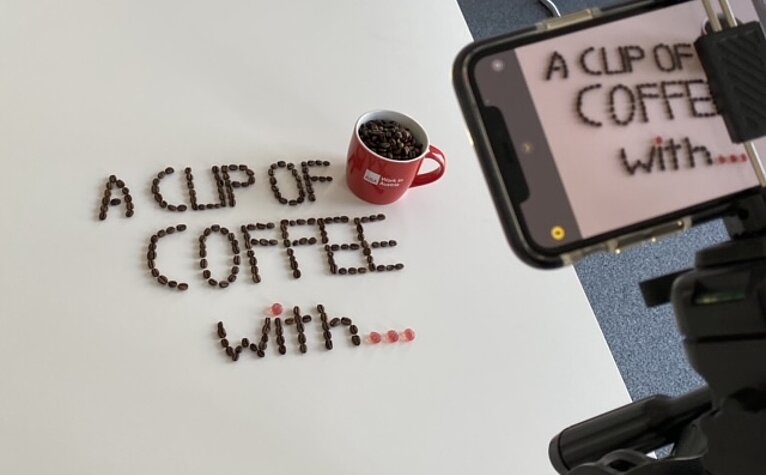 A cup of coffee with...
Working in Austria
A Cup of Coffee with... David Ebraheim
David Ebraheim is CEO in the IT-company ORAGE4U. The company emloys skilled workers from India and England who work in the areas of International Communications and DevOps Engineering.
How many international employees are working in your company? 

Two.
In which areas do they work? 
DevOps Engineering
International Communications
What are the advantages of diversity in your company? Are there also disadvantages? 

In the past we already had positive experiences with key foreign employees because they are better educated and their understanding meets the high standards we require in DevOps Engineering, especially in the field of IT.  

I tend to see advantages in terms of language, in light of the fact that English is still widely rejected, even in IT operations, although much of the documentation and all technologies are available in English.
What skills do employees from abroad have in addition to their professional expertise? 

An open mindset. This particularly helps us in our field to familiarize ourselves with things quickly and without prejudice. The conscious decision to live in a foreign country enhances the self-reliance and self-responsibility of the individual, which we, in turn, benefit from.  
How did it happen that you hired skilled workers from abroad? 

We received applications from the candidates in response to our job advertisements. The demand on the part of well-qualified employees from abroad wishing to work in Austria is high.  
How did you find out about the services provided by ABA – Work in Austria? 

Through our research.
How did ABA – Work in Austria assist you in searching for and recruiting a suitable skilled worker? 

By providing quick responses, checking our documents before we submitted them, conveying contact details and also explaining procedures.
How long have you already looked for a suitable employee? 

For one month.
Which areas proved to be the most challenging in attracting suitable employees? 

In particular, business areas involving the issues of Azure Cloud, Kubernetes and Openshift.
How do you support skilled workers from abroad when they begin work for your company in Austria? 

We organise language courses in advance, help the employees to find apartments and offer them internal training.
Why should skilled workers choose to work for your company? 

Because we are familiar with state-of-the-art technologies and incorporate them in companies as a means of strengthening Austria as a business location. We bring foreign senior engineers together with Austrian junior engineers to transfer knowledge from the outside to Austria.
What structural changes would make it easier for you to find suitable employees for your company? 

If the residence permit were valid for all of Austria and did not depend on the respective federal province.
What experiences have you already had in recruiting skilled workers from abroad? 

We have had good experiences. However, they were not from third countries. As a result, the process was easier because of the EU membership of their countries.
What potential exists when you think about an international team in your company? Have you encountered any disadvantages? 

Greater outreach on the market, international projects, competitiveness as a result of the multilingualism of the employees and different types of education and training.
Has COVID-19 changed anything concerning your need for skilled, well-trained workers? 

No.
How do you like your coffee? 

A "Verlängerter" (extended espresso) with oat milk.  
Back to main navigation