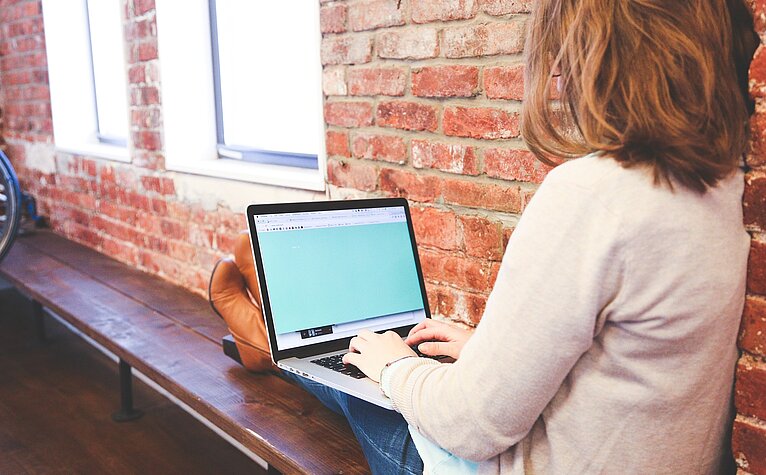 Worker rights and responsibilities
Moving to Austria
How to find a job
Working in Austria
Living in Austria
How international students can settle down in Austria
Austria has a reputation in Europe and also around the world as being a renowned university location. There are more than 70 higher education institutions (universities, universities of applied sciences etc.) in Austria and more than 2,000 courses of study. For international students, it is not only the quality of teaching and science but also the Austrian business location which are decisive factors in the decision to study in Austria.
International students and graduates are also important to Austrian companies as so-called "emerging talents" in the context of the global competition for qualified staff. In particular, graduates of STEM subjects (science, technology, engineering, and mathematics) are in great demand by Austrian companies due to the prevalent and increasing shortage of skilled workers.
However, how do international students manage the transition from the university to the labour market? What must they keep in mind if they are currently studying at an Austrian university or will soon conclude their studies and would like to settle down in Austria in the long term?
Working if you are a student from the European Union, European Economic Area and Switzerland 

If you are an EU, EEA or Swiss national, you are privileged thanks to the EU's free movement of persons. What does this mean for you? On the one hand, you are allowed to work in Austria during your studies, regardless of the particular sector, how many hours you work and for which company. Do you have an idea about setting up your own company? You can even initiate the process of establishing a company during your studies. For example, if you want to establish a startup, Austria even offers you a large number of funding options.

You can also remain in Austria without any problem after your studies are completed in order to search for a job and subsequently to work as an employed or self-employed person. The important thing is that you can sustain yourself financially, and that you have health insurance. For example, you can get insurance for yourself at a favourable rate while you are still studying in Austria from the public Austrian Health Insurance Fund ("Österreichische Gesundheitskasse"). You should also make sure that you keep your registration certificate ("Anmeldebescheinigung") saved.
Working as a student from a third country 

You are also allowed to work in Austria during your studies if you belong to the group of students who are third-country nationals and have a Student Residence Permit ("Aufenthaltsbewilligung Student"). If you have an innovative idea for a company, you can already establish a firm during your studies. If you want to work as an employed person during your studies, the company has to apply for a work permit ("Beschäftigungsbewilligung") for you before you are permitted to begin work. Please note that your studies must always be the top priority. As a rule, the Immigration and Residence Authority ("Aufenthaltsbehörde") will ask you to provide evidence of your academic success.  

Are you going to be finished with your studies in the next months? Will your Student Residence Permit expire soon? Don't worry! An attractive residence permit exists for this case: the Red-White-Red – Card for Graduates ("Rot-Weiß-Rot – Karte für StudienabsolventInnen"). As a first step, you can extend your residence permit for another twelve months and calmly look for a job during this time. As soon as you have a binding job offer from a company in Austria which requires finished studies, you or the company can apply for a Red-White-Red – Card for Graduates on your behalf.
his Red-White-Red – Card paves the way for you to stay in Austria for a longer period of time and is the most suitable Red-White-Red – Card for your situation. Similar to other Red-White-Red – Cards, the Red-White-Red – Card for Graduates is valid for a period of two years and can be extended and converted to a so-called Red-White-Red – Card Plus afterwards. The Red-White-Red – Card Plus allows you to work wherever and how you wish. In this case, you are no longer bound to a single company.  

In order to extend your Student Residence Permit by twelve months in order to search for a job, you will need to show evidence of your ability to financially support yourself, your health insurance and your accommodation.

You will require at least the following documents in order to apply for the Red-White-Red – Card for Graduates:
Passport
Passport photo fulfilling EU criteria
Binding job offer
University diploma with a list of grades and subjects
Job description
Residence registration ("Meldezettel")
Fee of € 160
Hired full-time as an employee by an Austrian company 

Have you already worked for a company in Austria with a work permit ("Beschäftigungsbewilligung") during your studies, and the company wants to hire you as a full-time employee now that you are a university graduate? This is possible without any problem at all! You or the company can apply for the Red-White-Red – Card for Graduates on your behalf. During this period, you can continue to work at the company if you still have a valid work permit. You are permitted to work full time as soon as you have received your Red-White-Red – Card.

 
Back to main navigation