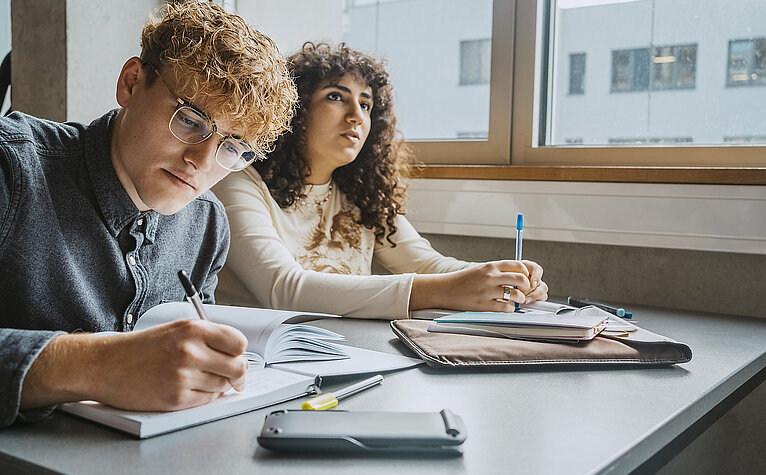 How to find a job
Working in Austria
FAQs - "I am looking for work in Austria and would like to apply"
Are you a student from an EU/EEA country or a third country and studying at a university in Austria? Would you like to receive more information about working in Austria during your studies and/or after graduation? Do you find it difficult to find reliable information about what you need to do to stay and work in Austria? Then just click through the questions and see if you can find the answer here in our FAQs.
05

Should my resume be in English or also in German?

The working languages in most companies in Austria are German and English. It is recommended that your CV and motivational letter are written in German. Only in cases where the job advertisement explicitly refers to English as the working language, you can write your application documents in English. Do not write your CV and motivational letter with the help of translation services, because this does not show your language skills accurately. If your German is not well yet, write your CV and motivational letter in English and let your future employer know that you are willing to learn German and until it is perfect, you have many other qualifications for the job. Learn more

06

Is it possible to find a job in Austria that does not require knowledge of German?

Yes, it is indeed possible, however it is recommended to learn German as the working language in many companies is German anyway! Learning German is essential for living in Austria, but there are also many international companies that will be happy to hire you without perfect German language skills. Check out our job platform and the companies registered there, and visit it regularly for more results.

07

What does "full-time" mean? 40 hours or 35 hours?

The number of hours per week that counts as full-time depends on the job and the industry in which you work. In many Austrian companies, full-time means 40 hours a week (5 working days); however, in some industries it may differ. This is because most Austrian industries (and therefore companies) design their compensation systems according to legally binding collective agreements. These collective agreements determine salaries, special payments and working hours. A full-time job can therefore be ranging from 30 - 40.5 hours/week, depending on the collective agreement. 
If you have any questions,
please do not hesitate to contact us! 

Because we act on behalf of the state, our services are free of charge for companies, professionals and their families.
Back to main navigation