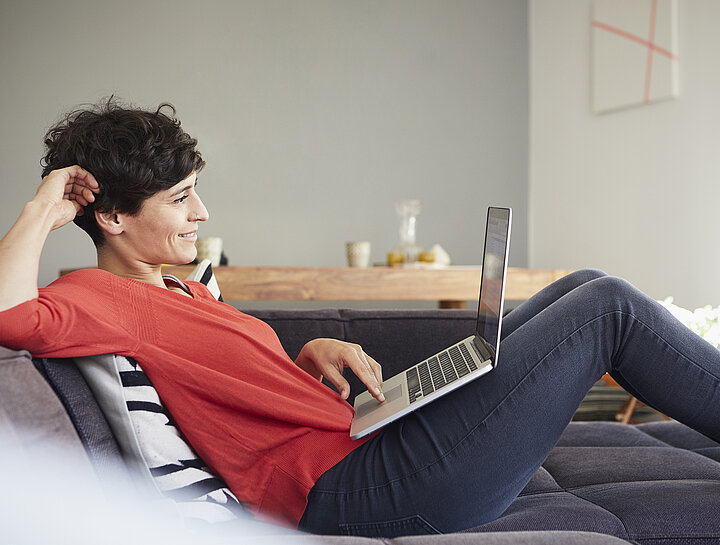 Living & Working
Job search in Austria
Austria's unemployment rate is one of the lowest in the European Union. Nevertheless, due to the country's flourishing economy, the number of vacant positions is continually increasing. The chances of quickly finding a good job in Austria are very high.
The job market in Austria
Top career opportunities are offered to talented international specialists, especially in up-and-coming industries such as information and communications technology, electronics, electrical engineering and life sciences.
A list of shortage occupations on a national and regional level is published each year. At present the list encompasses more than 100 professions. Third country nationals belonging to these specified occupational groups can submit an application for the Red-White-Red Card, taking advantage of simplified requirements for skilled workers in shortage occupations.
In most cases, job openings nowadays are published on the Internet. Sometimes printed newspapers also have a section for job advertisements, but only show a small percentage of the available job vacancies on the job market. Moreover, the ability of people in other countries to access relevant specialised periodicals as well as regional and local newspapers is presumably quite limited. In order to find a job in Austria, foreigners are recommended to rely on more comprehensive online job platforms as well as the possibilities offered by social career networks such as LinkedIn.
The letter of application
The main purpose of the application letter is to convince the company one would like to work for that the applicant is the right person to fill the advertised job vacancy. In this case, it is crucial to:
list all the work experience and acquired skills which are relevant for the desired position.
stick to the facts, be clear and focused and to keep the application letter as short as possible; the letter of application should not be longer than one A4 page,
refer to the company and the desired position.
naturally be optimally informed about the company.
A complete and up-to-date curriculum vitae should contain the following:
personal data,
a professional application photo,
education/training and career path in chronological order,
special qualifications such as foreign language and IT skills, driving license, etc. and
the date and handwritten signature.
The application photograph
In Austria as in several other EU member states, there is no obligation to insert or enclose a passport photo. However, it is still customary to do so if one wants to find a job in Austria. It is not only frequently desired, but such a photo also gives applicants the possibility to convey sympathy and to make a good initial impression. In this regard, the photo should:
be made by a professional photographer.
show the applicant in an outfit which corresponds to the desired position as well as the company she or he is applying to.
not show the person wearing any distracting accessories or a lot of makeup.
consider both the optimal viewing angle and show the person in an upright position.
not be older than one year.
be sent in the required size, namely 3.5 x 4.5 cm (passport photo size).
In addition to coming on time, applicants invited to a job interview should exude self-confidence and be polite. The applicant should wear clothing which suits the desired job in order to give the impression of being a pleasant and confident person. Naturally, the applicant should feel good in these garments, and the outfit should be something which she or he also wears in real life. In order to avoid being nervous, it is helpful to develop responses in advance to as many potential questions as possible and thus to be mentally prepared for the job interview. 
More Links: Collection of Austrian job platforms at oesterreich.gv.at
Note
There are questions which are considered to be impermissible in a job interview. Questions on a person's religious beliefs, ideology, sexual orientation, family planning, health, criminal record, debts or personal financial situation as well as membership in any trade unions, political parties or clubs do not have to be answered (or incorrect responses may be given).
The Essential Guide to Living and Working in Austria

The one and only 240-page reference guide in English for international skilled workers to facilitate their start in Austria.

 
Back to main navigation