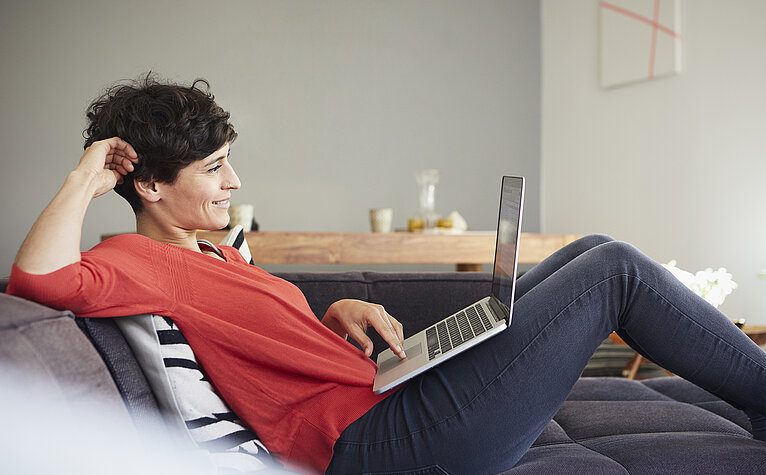 Moving to Austria
Living in Austria
Your Guide to Cost of Living in Austria
Before you move to Austria, there are a few things you should learn to prepare for your big move. Among the most important things to research before moving are related to the amount of money you'll need. If you're asking yourself, "Is it expensive to live in Austria?" or "How much money do you need to live comfortably in Austria?" this primer can help you better understand the cost of living here. From groceries to healthcare and transportation, you'll be well prepared long before your move.
The average costs for housing and utilities in Austria 

How much does it cost to comfortably cover all your expenses each month in Austria? Typically, a person living here will allot the following percentages of their monthly expenses on the below categories.
Housing and energy: 24.4%
Transport: 13.9%
Discretionary spending: 13.4%
Non-alcoholic beverages and food: 12.1%
Furniture and household goods: 6.7%
Cafes and restaurants: 6.0%
Health: 4.2%
Clothing and shoes: 4.2%
Alcohol and tobacco: 2.3%
Communications: 1.2%
Education: 1.1%
Other miscellaneous expenses comprise 9.7% of the average Austrian monthly budget.
When it comes to the average housing costs, here's what you can expect to spend in a major city like Vienna and outside the city. 
One-bedroom apartment in an urban area: €880
One-bedroom apartment outside a major city: €630
Three-bedroom apartment in an urban area: €1,500
Three-bedroom apartment outside a major city: €1,200
As in any country, the size of your city and its proximity to cultural hubs will affect your monthly rent. While it may seem like a lot at first, keep in mind that the cost of living in Austria is lower than some other similar western European countries. For example, housing is about 10 % cheaper in Austria as it is in Germany, and about 30% less in Austria than it is in France.
Travel and transportation costs in Austria 

The cost of getting around in Austria will vary depending on if you plan to drive your own car or use public transit. Public transport in Austria is typically €2 to €2.60 per single-ticket trip. The exact price will differ based on whether you're in a smaller town or a big city. If you're in a larger area, you can purchase passes that can be used for a day, week, month, or year. These longer-term transit passes often cost less per ride than single-ride tickets.

If you buy a car in Austria instead, you might be in luck. Compared to the rest of Europe, Austrian car prices are in the middle range. Depending on your personal choice to go electric or gasoline, your costs could vary substantially. A traditional gas-powered car costs around €520 per month, whereas an electric car will run you roughly €788 per month. This cost includes insurance, annual inspections, taxes, and gas. 

If you're driving your own car in Austria, you must make sure it's registered with a valid display sticker known as a Pickerl. You must periodically renew your sticker after your car goes through its regular required inspections. 

Additionally, if you arrive in Austria with a valid EU or EEA license, you won't have to get an Austria license. You can just use your license as is. An exception arises if you have an EEA category C1 or D1 license. In that case, your license will expire five years after you arrive in Austria. If your license is from any other country, you must obtain an Austrian license within six months. A practical exam may be necessary.
Education costs in Austria 

If you choose to study in Austria, you'll receive an exceptional education. That's true whether you choose public schools or international schools for your graduate, undergraduate, or doctorate education. It's also true if you have children in school. No matter where you live, you can expect to find attentive, experienced educators of all sorts. 

Early education in Austria is free for everyone. Children in Austria must obtain nine years of education. Students can then spend another one to five years at vocational-technical schools or preparatory schools if they so please. Preparatory school and successfully obtaining a Matura (matriculation) after completing a final exam are prerequisites for attending university.

If you or your child plan to study in Austria, you can expect different fees depending on whether you're an EEA, EU, Swiss, or Austrian citizen. In that case, you won't pay any tuition to pursue a degree full-time – just a fee of €20 per semester. This cost will cover your student accident insurance and student union membership. If you're not a citizen of the EEA, EU, Austria, or Switzerland, you'll also need to pay tuition of €726.72 per semester on average. 
Grocery costs in Austria 

You probably go grocery shopping every week to fill your fridge. How much do the usual groceries cost?

Is it more or less expensive than where I am staying? Remember that you will probably have to budget a little more for fresh fruit and vegetables and other high-quality food. 

There are plenty of mid-range restaurants in Austria if you don't feel like cooking or want to celebrate a special occasion. An average dinner for two in a restaurant in Austria costs around €43. 
Personal care costs in Austria 


In addition to basic things like housing, education and food, you will need to spend a little money on yourself each month. Here is a table with the costs of some important personal care items and services in Austria.
| Item or service | Cost per item |
| --- | --- |
| Cold medicine for six days | €8.00 |
| 12-dose box of antibiotics | €9.00 |
| Roll-on deodorant | €2.77 |
| Two-in-one shampoo | €3.00 |
| Four rolls of toilet paper | €1.81 |
| Toothpaste tube | €2.20 |
| Standard men's haircut | €21.00 |
Learn more about Austria

Whether you're moving to Austria for a career or just to start a new chapter, there's plenty to learn about your new home! Explore our resources to learn everything you and your kids should know about life in Austria and your future here.
Back to main navigation