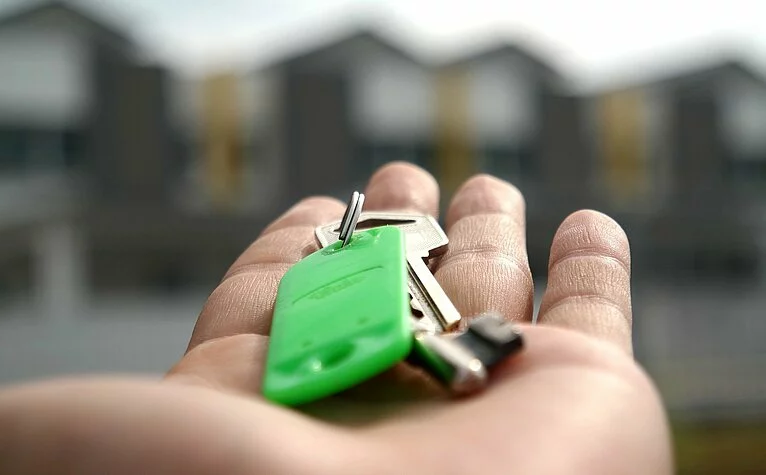 Moving to Austria
Working in Austria
The 8 Best Tips in Searching for a Flat in Austria
You already have the new employment contract for a job in Austria in your pocket, and the only thing you still need is the right apartment? No matter how exciting and pleasant the new step in your life is, the fact remains that searching for an apartment can be rather stressful, especially if you are pressed for time. You are not present on location, and at the same time you are moving to a new country.
That is why we advise you to take a short cut to your dream apartment. We will clue you in on the most important tips relating to looking for a flat in Austria, and what you need to know concerning your plans to relocate to this appealing Alpine country.
Finding the perfect rented flat (Mietwohnung) when you are pressed for time is certainly not an impossible task, although the housing market in Austria, especially in the metropolitan areas such as Vienna, Salzburg and Linz, is an extremely fast moving one. Nevertheless, you can make your search for a flat somewhat easier with a few tricks. For this reason, take the following tips into consideration:
1. Get to know local conditions when searching for a flat in Austria 

Like in every other country, there are also peculiarities in Austria when it comes to rented flats. Even if you are relocating within the EU or from Germany or Switzerland, you should be aware of the following points in relating to renting an apartment in Austria. This knowledge will facilitate your search for a suitable place to live:
Costs in advertisements for rented accommodations: Advertisements placed in real estate portals always show the net rental and operating costs (Betriebskosten) for rented flats, including all recurring costs such as wastewater, rubbish disposal, lifts or cleaning of the staircases. Oher ancillary costs i.e., utilities such as electricity, heating and warm water are not included, and have to be added on.
 
Limited tenancy agreements (befristete Mietverträge): Frequently the tenancy agreement in Austria is limited in time. In the case of a fixed-term tenancy agreement, the Austrian Landlord and Tenant Act stipulates a legally minimum period of three years for renting a flat.
 
Notice to vacate a rented flat (Kündigung einer Mietwohnung): If you decide at some point that you would like to move out of the flat, you have to give prior written notice. As a rule, you have to give at least a three-month move out notice ahead of time. However, sometimes it is possible to terminate the tenancy agreement more quickly, for example when you find a suitable subsequent tenant and your landlord agrees to this. But it is important to keep one thing in mind. If the tenancy agreement is limited to three years, you are only permitted to prematurely give notice that you intend to vacate the flat after one year, or in the thirteenth month. After adhering to the legally prescribed three-month move out notice, this means your tenancy agreement ends on the last day of the sixteenth month.
 
Commissions (Provisionen) for real estate agents: Very often flats are handed over by real estate agents. When renting a flat, a commission featuring the following maximum fees are charged to you as a tenant in Austria and paid to the real estate agent for his or her services which generally encompass advertisements, accompanying you to view the flat and handling the tenancy agreement:

Fixed-term tenancy agreement for three years: one gross monthly rent
Limited tenancy agreement for a period exceeding three years or open-ended tenancy agreement: two gross monthly rents
 

Options on the housing market: In addition to the conventional rented flats which you find out about from private contacts or real estate agents, there are also a large number of so-called cooperative flats (Genossenschaftswohnungen) in Austria which are built by limited profit housing associations. When you move in, you are required to pay a financing amount (Finanzierungsbetrag) which is reduced each year by one percent. When you move out, the remaining amount is paid back to you. Cooperative flats are an extremely popular alternative in Austria due to their relatively low rental costs. However, you have to expect longer waiting times for such apartments and also meet certain requirements.
 
Security deposit (Kaution): As a rule, you pay a security deposit in Austria when you move into a flat. This amount is designed to cover potential rent arrears and damage to the apartment upon moving out. This security deposit does not cover normal use, wear and tear which occurs when living in a flat, which is covered by the rental payment. As long as you live in the flat, the security deposit has to put into an interest-bearing savings account and refunded to you upon moving account, unless the landlord has any claims against you. Contact the local arbitration body if you have any problems concerning the security deposit.
 
Tenant advisory service (Mieterberatung): You can turn to one of the many housing advisory services in Austria for assistance on all issues relating to renting apartments. Here you will be given help if you have any questions regarding the tenancy agreement or proposed agreements. These contact points will also provide you with advice at no charge with respect to any problems arising with your landlord or the commission to be paid to real estate agents. A corresponding list of advisory service points in Vienna can be found on the website of Austrian Chamber of Labour (Arbeiterkammer), one of the four social partners in Austria.
2. Define the requirements for your desired flat 

The flat should feature a good location, be bright and modern, have an appealing view and if possible, should not be too expensive, but at the same time it should be available in just a few weeks. Perhaps this summarises your particular situation. However, there is a lot more to be considered regarding rented flats in Austria. For this reason, think about the following points (in alphabetical order) and write down which features your new apartment should have:   
Balcony, garden or rooftop terrace
Floor the flat is located on
Furnishings (e.g., kitchen, washing machine)
Heating (e.g., gas/water heater, district heat)
Living space
Maximum monthly costs for rent, operating costs and ancillary costs
Move-in date
Noise burden
Number of previous tenants
Orientation of the flat / Brightness
Room layout / Number of rooms
Rooms such as garage, cellar compartment, washroom or bicycle storage room
State of the flat
Surroundings and infrastructure
Year of construction / Date of last renovation
3. Find the right category of flat to fulfil your demands 

Consider all the above-mentioned wishes and think about what is really important for you. Remember than in cities such as Vienna, Graz, Salzburg and Linz, you are not alone when it comes to most of the wishes. In some parts of the country, an unbelievably large number of requests are sometimes received in a very short time in response to one rental listing ad. In other words, set clear priorities and think about which of the above-mentioned criteria your future rented flat actually has to meet. Distinguish between the following two categories:
Must-have: These are the features that your apartment must have in any case so that you will consider renting it in the first place. This list frequently includes points such as the move-in date and the rental costs.
 
Nice-to-have: This list includes all the criteria you could do without at the first moment. The more points you list there, the easier it will be for you to find a suitable flat in Austria. 
4. Use search engines, search agents and social networks to look for a flat 
After you have defined the key criteria, start looking for a flat. The most common search engines for apartments in Austria include DER STANDARD Immobilien (the real estate platform of the daily newspaper Der Standard) and  Immobilienscout24. Instead of the conventional search, in which you list your criteria each time, you can also activate the so-called search agents. This cost-free service automatically notifies you via the real estate portal you use when a new online rental listing for an apartment appears which meets the criteria you have entered. 
Moreover, the morning hours are best suited for looking for apartments. This is the time when new apartment ads appear, and you will be among the first people to inquire about them. This also makes the most sense from a psychological point of view. This is because the first and last contacts are the ones which are usually most likely to be remembered.
Another option is to ask around in social networks or in your circle of friends or colleagues at work. Perhaps one of your contacts is looking for a subsequent tenant. Sometimes this approach enables one to find flats in very coveted locations in a short time, and you can also save a lot of time searching and not have to pay a commission.
5. Do not hesitate and immediately respond to apartment ads immediately 

As soon as you have identified your object of desire, the key thing is to be quick. Do not wait, not even until the next day. Promptly write a polite e-mail or call if the time of day allows for this. Please ensure that you make a good impression. Even if have already sent out many inquiries concerning an appointment to view the flat, take the time to include the correct way of addressing the person involved, the correct syntax and a fitting conclusion to your message.

The best strategy is to design a standard text which you can adapt to every situation. In it you should announce your interest in the flat, pose a few initial questions, for example whether there are any documents you should bring with you when inspecting the apartment, and briefly introduce yourself.

Do not forget to include your contact information!  Make sure your message creates a professional impression. If possible, ask for a personal appointment to view the flat so that you are not just one individual in the midst of a whole group of people. Ensure that you visit the flat in daylight, in order to get an authentic impression of the state of the apartment and any possible shortcomings.
6. Prepare for viewing the apartment 

A flat-viewing appointment is comparable to a personal job interview. This is because you want to make a good impression and simultaneously find out whether you feel comfortable in the flat.

Dress neatly and professionally when you go to visit the flat. Bring important documents such as your last three pay slips and your new employment contract. Take copies with you so that you can give them to the person showing you the apartment if you are seriously interested in renting it. You should also prepare a list of questions so that you will find out everything you need to know which is not contained in the apartment ad.

Note that no matter how beautiful the apartment may be, never sign a tenancy agreement then and there when viewing the apartment. Ask for a bit of time so that you can read through the contract in peace. It is also vital never to agree to paying security deposits or commissions as long as the tenancy agreement has not been signed. Make sure that receipts are handed out to you for all cash payments and record all defects in writing. The optimal thing to do is to take photos.
7. Ask your employer for help in searching for a flat 

Skilled employees who may come to Austria from another country face the even tougher challenge of finding a flat from a distance. In this situation, many companies may help you to search for an apartment.

There are firms which also provide support with bureaucratic procedures or if there are language barriers. If a company pays for your flat in the beginning, taxes may be levied on this.

There are neither guarantees or legal entitlement to any such help provided by companies. The best advice would be to politely ask your future employer whether any support will be forthcoming. However, if you have to do everything yourself, a furnished apartment could be an enormous convenience for you.
8. Rent a furnished apartment at the start of your stay in Austria 

A furnished apartment (möblierte Wohnung) rented for a limited time is somewhat more expensive than a typical rented flat in Austria, but it is a particularly hot tip when you have to plan a move from a far-away country to Austria in a particularly short period of time. There are two main reasons for this:
You maintain a maximum level of flexibility: If you sign a new employment contract in Austria, you will be subject to a so-called probationary period (Probezeit) at the beginning, during which your employer can terminate the employment relationship with you at any time and without having to explain the reasons for the decision. In turn, you also do not have to give prior notice if you decide to terminate the employment relationship. In many companies, the probationary period is extended by another three months on the basis of a fixed-term contract. Accordingly, it is an advantage for you if you can remain flexible in this initial period of time. Even if the company only resorts to dismissing you in case of emergency or when the employment contract expires, an apartment in which you can decide at any time how long the period of tenancy is and you are not required to first move out after 16 months at the earliest, a furnished apartment allows you to play it safe. 
You can calmly look for a suitable flat without haste: Your relocating to Austria will certainly proceed more smoothly and positively if you first begin looking for a suitable flat which corresponds to your wishes when you are physically present in the country. In this way, you avoid the need to make compromises in your search which you will perhaps regret after a short time. It will also be much easier for you to make appointments to view flats on short notice, and you can quietly reflect on which area you want to live in or which district you feel at home in. You may also be able to coordinate giving notice to your landlord about leaving your current flat with your moving date or temporarily store larger pieces of furniture in one of the many self-storage locations.
Conclusion: It is worth the effort 

Keep up your efforts, and do not quickly lose hope when looking for a flat. Anyway, there are many reasons why Austria is so popular and skilled employees repeatedly come here to work. Once you finally have the apartment keys in your hands, the next step is to pack your belongings into boxes and organise relocating to Austria. Here you will find out how you can move to Austria without stress.
Back to main navigation