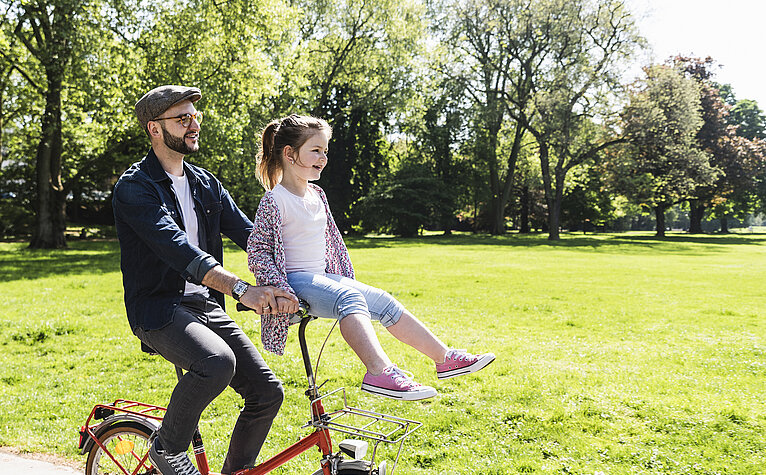 Secondary School in Austria: What Parents Should Know
If you're moving to Austria with kids, you'll likely have some questions about your child's education. In this article, you'll learn about the many secondary school options in Austria, which include public, private, and international schools. Read on to discover what each school system has to offer.
What to expect of secondary schools in Austria 

Austria offers many types of secondary schooling. There are roughly 1,200 secondary public schools in the country, along with 72 private schools that receive government support. Austria requires all resident children, including children of parents living in Austria on a resident permit, up to age 14 to attend secondary school. However, keep in mind that compulsory schooling starts in the year, in which the child has become six years till 31th August and lasts nine school years.

Austrian secondary schools typically fall into one of two categories.
The first is a general secondary school for Years 5 through 7. 
After that, for Years 8 through 12, students can attend another general secondary school known as a Mittelschule (MS) or a specialised academic secondary school (AHS). 
Secondary school core classes include maths, science, classic languages, and foreign languages. Students can also take classes related to their personal interests such as music, sports, and creative arts. In lower secondary schools, children can specialise in science and maths, music and arts, economics, or linguistics and humanities. 
Secondary schools operate similarly to primary schools in that classes happen five days per week starting the first Monday of September. The secondary school year comprises two semesters, with breaks for certain holidays throughout the year. 
What are the types of public secondary schools in Austria? 

After a child completes primary school, they will move on to secondary school. The two types of public secondary schools (AHS and MS) begin in Year 5 and continue through Year 8. From Year 9 onward, students can switch to vocational school instead. Here's what you should know about these types of Austrian public secondary schools.

Academic secondary schools (AHS)
The Austrian AHS system provides a comprehensive, immersive education experience. It includes a four-year lower level for Years 5 through 8 and a four-year upper level for Years 9 through 12. During Years 5 and 6, all students will follow the same general curriculum. From Year 7 onward, an AHS will focus more on preparing students for a specific type of higher education.

Note that an AHS can decline to accept certain students if their academic performance does not meet certain standards. Additionally, after successful completion of Year 9 in an AHS, education stops being compulsory, though most students continue. They can focus on one of the below areas during their time in an AHS. 

Gymnasium
The Gymnasium strand of Austrian secondary school helps students develop stronger critical thinking skills. It focuses on liberal arts, humanities, and teaching students different languages such as English, Latin, and French. 
Students will learn at least two foreign languages
Students will receive an education intentionally, directly focused on college prep.
Any student with a Gymnasium "Matura" diploma must be accepted into an Austrian university
Wirtschaftskundliches Realgymnasium
This strand puts a strong emphasis on business, economics, and technical skills, as well as textile handwork. 
Students will learn how to problem solve 
They'll finish with valuable skills they can take into the workforce
Realgymnasium
As with Wirtschaftskundliches Realgymnasium, students on the Realgymnasium track study technical and textile handwork. Unlike Wirtschaftskundliches Realgymnasium, the Realgymnasium strand also focuses on maths, science, and geometry. They'll learn practical skills alongside traditional academics.
Musisches Gymnasium
Musisches Gymnasium students focus on fine arts such as music, dance, literature, and drama. They may also study rhetoric.
Encourages students to tap into their creative abilities 
Supports a unique curriculum based in culture
Sportgymnasium
In many ways, a Sportgymnasium AHS resembles a traditional grammar school. Its distinguishing factor is a focus on sports. 
Increases students ability to new skills 
High academic performance 
New secondary school: Middle School (MS)
Middle school is a secondary public Austrian school for students in Years 5 through 8. Unlike an AHS, an Middle school must accept all students who have successfully completed Year 4 in primary school with sufficient grades. 
An Middle school prepares its students for future vocational training and provides classes tailored to a student's interests, skills, and abilities. Starting in Year 7, students can take advanced classes in German, maths, and foreign languages. Alternatively, they can opt into basic instruction based on their interests. After graduating from Middle school, students can either choose to move onto a higher vocational school or attend an upper-level AHS. 
Private secondary schools in Austria 
There are more than 600 private schools in Austria, with roughly 10% of Austrian secondary students attending private school. As with public schools, there are several types of private schools, including the below. 
Religious secondary school
Like many European countries, Austria has a strong religious background. In fact, over 50% of the country's private schools are denominational. Many of these religious private schools are tied to the Roman Catholic Church. Though religion comprises a large part of these schools' curricula, students can also pursue standard qualifications including the International Baccalaureate (IB). 
These schools offer a dual or integrated curriculum model.
This education can build a strong religious community between your child and their peers.
Waldorf secondary school
Waldorf school education is known for its independence, as a private board rather than a public body oversees them. These schools often use a student's imagination, creativity, and fantasy to identify their passions and inform their education. The result is a holistic approach that often combines artistic and intellectual education. 
Greater creativity and more willingness to learn
A more active role in one's own education
A hands-on learning environment
Montessori secondary school
The Montessori education system is well-known around the world. It frowns upon standardised testing and prioritises a more creative side of learning. It encourages independent thinking while focusing on real-life skills and scenarios. Notably, some Montessori schools in Austria offer only primary, not secondary, education.
Classrooms designed to encourage independence and creativity at all ages
Highly developed problem-solving skills
Emphasis on students' individuality 
International secondary school
International secondary schools in Austria provide students with a multicultural environment and a great education. Students can choose between attending an American, British, or French international school. This way, children whose families relocate to Austria from elsewhere can continue in the same learning style they've long known. 
Lessons in a language your child already knows 
Similar learning structure to your home country
A multicultural environment
How much does private school cost in Austria?
Austrian education within private schools can cost more than €25,000 per year. Boarding schools are typically more expensive, ranging from €30,000 to €50,000 per year. These numbers solely cover tuition, as other fees apply for application, registration, meals, and more.
How to apply to secondary school in Austria 

The Austrian secondary school registration process can vary based on the type of school. 
Generally, parents will choose a nearby school and apply directly online. 
The process requires parents to submit the child's: 

Photo
Primary school grades
Copy of the child's passport
Recommendation letters from previous teachers may also be necessary. 

After parents submit all the required forms, the school will most likely require an in-person family interview. 
If you're looking to enrol your children in Austrian secondary school, you should always apply early. The most popular secondary schools often receive so much interest that a waitlist becomes inevitable. 
Once your child is accepted into a school, all you must do is complete the enrollment forms. Though easy to fill out, these forms can be lengthy, and there can be quite a few of them. 
Learn more about Austria

Whether you're moving to Austria for a career or just to start a new chapter, there's plenty to learn about your new home! Explore our resources to learn everything you and your kids should know about life in Austria and your future here.
Back to main navigation