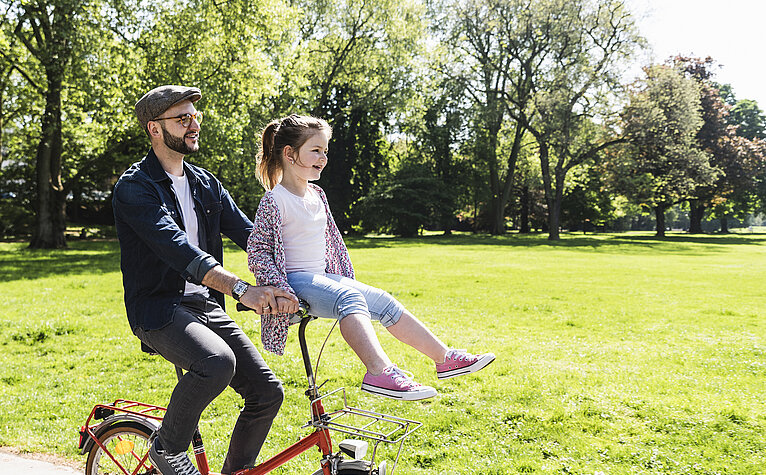 Working in Austria
Living in Austria
Public Holidays In Austria: Important Dates and Traditions
This list of public holidays, bank holidays, and other important dates can help you prepare for countywide closures and celebrations.
What are the public holidays in Austria? 

In Austria, government offices and some stores close on federal public holidays. When you move here, it's good to know when these days fall on the calendar, as it may impact your daily activities. This list of public holidays, bank holidays, and other important dates can help you prepare for countywide closures and celebrations.

There are 13 public holidays observed nationwide each year in Austria:
| Holiday Name | Date | Celebration Purpose |
| --- | --- | --- |
| New Years' Day | 1 January | The first day of the new year |
| Epiphany | 6 January | This day commemorates the Christian acknowledgement of Jesus as God. Children dress up as the three wise men from the story. The initials of three kings, Caspar, Melchior, and Balthazar, are written in chalk above the doorways of those who observe. |
| Easter | Typically held in March or April | Marks the resurrection of Jesus. |
| Labor Day | 1 May | Acknowledges the achievements of the labor movement. |
| Ascension Day | 40 days after Easter, typically in May and always on a Thursday | Acknowledges the day Christians believe Jesus ascended to heaven. |
| Whit Monday | 50 days after Easter, typically in May or June | Marks the end of the Easter cycle. |
| Corpus Christi | The Thursday after Trinity Sunday, 60 days after Easter | Catholic holiday that acknowledges the belief that Jesus is present in the Eucharist. |
| Assumption of Mary | 15 August | Marks the date the biblical figure Mary, mother of Jesus, died. |
| Austrian National Day | 26 October | Celebrates political advancements made in Austria after World War II. Observed since the 1960s, national museums are free to the public on Austrian National Day, and the Chancellor delivers an annual address. |
| All Saints Day | 1 November | Christian holiday acknowledging all known and unknown saints. |
| Feast of the Immaculate Conception | 8 December | Christian holiday acknowledging the belief that Jesus was of virgin birth. |
| Christmas Day | 25 December | Christian holiday that marks the birth of Jesus. |
| St. Stephens' Day | 26 December | Acknowledges St. Stephen, who is considered in the Christian faith to be the first martyr. |
Other important dates to know in Austria 

While they are not public holidays, these five dates are important to know.
Mothers' Day is observed on the second Sunday of May.
Fathers' Day is observed on the second Sunday of June.
Good Friday is observed on the third Friday of April.
Daylight Saving Time begins on the last Sunday in March.
Daylight Saving Time ends on the last Sunday in October.
Special holiday traditions in Austria 

Many public holidays in Austria are accompanied by unique traditions. Among the joyful celebrations you'll encounter here include:
Christmas in Austria: Austria is famous for its Christmas markets held all December long. In these markets, you'll find a comforting mug of spiked punch, mulled wine, and a mixture of both traditional Austrian savoury dishes and desserts.

Keep in mind that there is no Santa in Austria. On December 6th, nearly three weeks before Christmas, good children receive peanuts and chocolate from St. Nicholas, and misbehaved children are visited by the devilish monster Krampus. These two figures are featured in many Christmas parades throughout Austria.
 
Maibaum: The maibaum is a maypole erected in Austrian towns to much fanfare on 1 May. People dance around the maibaum, often accompanied by brass bands. This tradition has been celebrated in Austria since the 16th century.
 
Vienna New Years Concert: Each year on 1 January, the Vienna Philharmonic holds a performance with a guest conductor at the famous gilded Musikverein concert hall in Vienna. Lucky ticket recipients are chosen by lottery, but the performance is also broadcast on TV and online.
 
Easter traditions: Austrian Easter traditions are a mix of religious and pagan activities that have become treasured traditions. You'll see dyed Easter eggs, the Easter Bunny for children, and an evening Easter bonfire. Children will play "Eierpecken", a game that involves tapping hard-boiled eggs in an attempt to crack the opponent's egg without breaking your own. Traditional foods include Osterjause, a dish made of meat, eggs, and horseradish.
Learn more about Austria 

Whether you're moving to Austria for a career or just to start a new chapter, there's plenty to learn about your new home! Explore our resources to learn everything you and your kids should know about life in Austria and your future here.
Back to main navigation