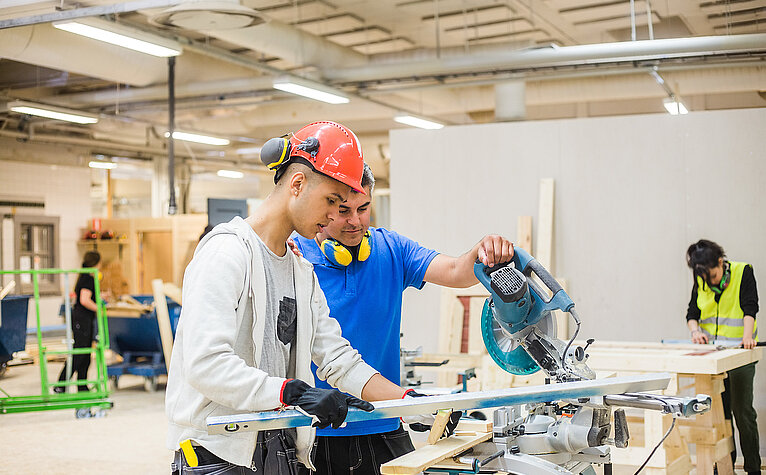 Middle-Market companies view the shortage of skilled Workers as the biggest threat to their business operations
The Mid-Market Barometer ("Mittelstandsbarometer") compiled by EY once again highlights the difficulties on the part of companies to find skilled workers and shows the impacts on their business development.
By MMag.a Margit Kreuzhuber, MA, Head of WORK in AUSTRIA
Companies are desperately looking for skilled workers. As the recent study "Employment and the Skilled Labour Shortage in Austria" ("Beschäftigung und Fachkräftemangel in Österreich") of the auditing and consulting organisation EY shows, every fifth middle-market firm in Austria wants to hire additional employees in the coming months, and is thus searching for skilled workers. However, this search is by no means easy, as the study based on interviews with 600 mid-market companies indicates.    
Close to 90% find it difficult to find skilled workers
87% of the surveyed middle-market firms state that they have difficulty find new and sufficiently qualified employees at the present time. 42% go as far as declaring that the recruitment situation on the labour market is "very difficult." Only about one in eight medium-sized companies consider it "rather easy" or "very easy" to recruit suitable, qualified personnel. At the beginning of the survey on the skilled labour situation, 30% of the firms interviewed still indicated that they did not have major problems in recruiting skilled employees. Firms in Lower Austria and Upper Austria are particularly hard hit, with about every second respondent reporting very difficult conditions.  
Transport and energy are severely affected
According to the Mid-Market Barometer, companies in the fields of transport and energy have the most serious problems finding employees (53% - very difficult, 36% - rather difficult). The health and life sciences sector (43% and 48% respectively) and industrial companies (43% and 46% respectively) also report a shortage of potential candidates.  
67% consider the skilled labour shortage to be the most serious threat to their business development
In the light of this data, it is hardly surprising that middle-market companies consider the shortage of skilled employees to be the most serious threat to their business development (36% - a grave threat, 31% - a rather serious threat), even a more profound danger than high or fluctuating energy and raw material prices. Furthermore, about half of the respondents report a loss in revenue due to the shortage of skilled employees or at least the inability to exploit potential sales growth. One year earlier the comparable figure was just 39%.    
WORK in AUSTRIA provides support in targeting, contacting and hiring international skilled workers
The above-mentioned data once again illustrates the urgency of the problem for the entire economy. Those of us here at WORK in AUSTRIA see the potential in luring international skilled workers to Austria. The reform of the Red-White-Red – Card at the end of the last year simplified and accelerated the process of attracting skilled workers from third countries. As the first point of contact on all issues relating to the recruitment of skilled workers from abroad, WORK in AUSTRIA is available to provide advice and support. We bring international skilled workers together with Austrian employers. Our experts support companies in Austria in targeting, contacting and hiring employees from abroad. Moreover, international skilled workers and their families benefit from our advisory services on questions relating to residence and residence permits and our extensive expertise concerning the topics of living and working in Austria. Thanks to the attractiveness of Austria as a (business) location, it is not only an interesting market for foreign companies but also for international skilled workers. 
WORK in AUSTRIA services for companies
If you have any questions,
please do not hesitate to contact us! 

Because we act on behalf of the state, our services are free of charge for companies, professionals and their families.
Back to main navigation