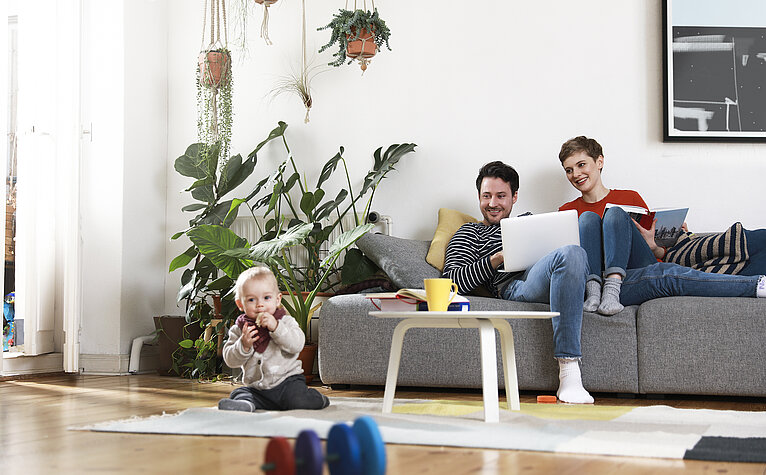 Moving to Austria
Living in Austria
Kindergarten in Austria: What Parents Should Know
If you have children and are moving to Austria, schools may be top of mind. Austria has a wonderful young-age school system with tons of options available for your little ones. Here, kindergarten is just one part of a larger early education system that contributes to the high quality of living in Austria.
How does kindergarten in Austria work? 

In Austria, there are 4,566 kindergartens, and kindergarten is mandatory for any Austrian resident who has turned five years old before September 1 of the calendar year of registration. Kindergarteners must attend school at least 20 hours per week across four days. A few exceptions exist, such as when a child or their parent is ill. Children with special needs or those admitted to school early may also be exempt from mandatory attendance.

You can register your child for kindergarten at any time, both during and outside the school year. Your chances of getting your child into your top-choice preschool are highest during the main registration period of November and December. 

To register, you must go to your magistrate's office or the local town hall, where your child will receive a kindergarten identification number. Austrian public kindergartens are open at all times of the year, with some summer breaks and days off for Christmas and New Year's.
What are the types of kindergarten?

There are four types of kindergartens offered in Austria: public, private, parent-run, and Betriebskindergarten. Here's what you need to know about each: 
Public kindergarten
In Austria, the government subsidizes kindergarten, so it's entirely free to attend. That said, you might pay for your kids' food – that's typically around €60 per month. Public school kindergarten classes range in ages from three to six years old and comprise at most 25 kids, with one teacher. Many schools operate from 7 a.m to 6 p.m., making them highly appealing to busy parents. 
Private kindergarten
Although private schooling is a bit more expensive than public schooling, it's still highly affordable. On average, private kindergarten costs €250 per month, as part of the cost is subsidized by the Austrian government. In a classroom, there will be one teacher and as few as seven kindergarteners. As with private kindergartens, you can apply at any time. You can also choose among three types of private kindergartens: 

German
Bilingual
Religious

Parent-run kindergarten
A parent-run kindergarten involves two to three staff members with roughly 15 children at a time. Typically, the staff members are parents of some of the kids in the class. The staff will thus be more hands-on with cooking, cleaning, and administration. Parents also get a greater say in their child's education, all for less money per month (€100 per month) than a private kindergarten. 
Betriebskindergarten
This type of kindergarten is run by companies for their employees. They sometimes allow for children of non-employees, if space allows.
What about school for younger children?

A variety of childcare facilities are available for Austrian children. If your child is under the age of six, you can apply to a daycare centre in addition to public or private kindergarten. Other options include a children's group, or childminder.   
Types of preschool groups 

There are three types of preschool groups. A teacher and an assistant typically supervise each group. More people are involved in special-needs groups, which comprise a smaller number of children.
Small children group.
Children up to the age of three can go to school in a small children group, which can accommodate up to 15 children. 
Kindergarten groups.
This group describes a traditional kindergarten setting. Children ages three to six can apply, with at most 25 children per group. 
Family groups.
For infants up to six years old, family groups are another option. These groups can host up to 22 children. Children ages three to 10 can belong to family groups that provide afternoon daycare as well.
Afterschool daycare

Many children attend an afterschool daycare in addition to kindergarten, and others attend only afterschool daycare. In Vienna alone, nearly 100,000 children attend pre-school care. Moreover, 94% of children ages three to five attend daycare. Among children up to two years old, roughly 44% attend daycare.
Learn more about Austria

Whether you're moving to Austria for a career or just to start a new chapter, there's plenty to learn about your new home! Explore our resources to learn everything you and your kids should know about life in Austria and your future here.
Back to main navigation