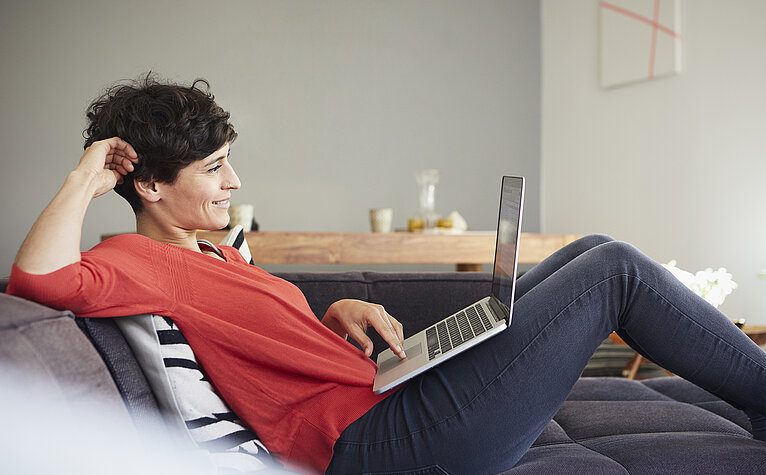 Moving to Austria
Working in Austria
Annual Leave in Austria: What You Should Know
If you're moving to Austria for a new career, you may be wondering how annual leave works in Vienna and beyond. Employers in Austria are highly generous when it comes to paid time off, whether you're tending to ill family members or simply going on vacation. Read on to learn all about annual leave in Austria and how many working days you can take off per year. 
Annual leave is an Austrian employee's leave entitlement – up to five weeks of paid leave each year. If you include Saturdays as working days, that means Austrian full-time employees can enjoy up to 30 calendar days off. Employees who have worked for more than 25 years can take up to six weeks of paid vacation per year. 
Whether you're a part-time or full-time employee, your leave period is still based on how many days you work per week. Your work year starts when you begin your first day rather than the start of each calendar year.
When you first start working in Austria, your first six months of annual leave are a simple proportion of your total working time. Thereafter, you'll receive full entitlement to annual leave. During your second year of work, you'll immediately receive the full amount of leave to which you're entitled. 
Just because Austrian employees are entitled to several weeks of annual leave doesn't mean you should head off on vacation whenever you want. The average employment relationship assumes you'll discuss your potential vacation dates with your employer well in advance. This way, they can prepare for – and approve – your time off work. You generally want to give your manager a notice period of at least a few weeks (the more the better) prior to your leave. 
Austrian vacation versus sick leave

Let's say you're using your vacation leave and, instead of being able to travel, you fall ill. If you wind up ill for more than three days, your sick days will not count towards your annual leave. However, you must immediately report your illness to your employee with a medical certificate to switch your vacation leave to sick leave. 
What are the public holidays in Austria?

Each calendar year, Austria celebrates 13 public holidays. Below is the list of dates so you can get a general idea of what days you'll have off when you move here. 
New Year's: 1 January 
Epiphany: 6January 
Easter Monday: Usually in either March or April
Labor Day: 1 May 
Ascension Day: 39 days after Easter, usually in May or June 
Whit Monday: 50 days after Easter 
Corpus Christi: 60 days after Easter
Assumption of Mary: 15 August 
Austrian National Day: 26October 
All Saints Day: 1 November 
Feast of the Immaculate Conception: 8 December 
Christmas Day: 25 December
St. Stephens' Day: 26December 
Read more about all important Austrian public holidays and traditions here.
Is annual leave paid?

When you are on annual leave, you still are entitled to receive the same pay as if you were at work during the day. You also are able to obtain a flat-rate overtime allowance when you take your annual leave. 
How many vacation days do you get in Austria?

In Austria, your vacation days are the same as your annual leave. Therefore, you will receive up to 30 days of vacation throughout the year while working. 
What is special leave?

Special leave occurs when an employee takes time off due to a specific circumstance. Read on to discover the different types of Austrian special leave. 
Sickness

In Austria, if you are in an accident or fall sick for an extended period, you will receive financial compensation. Your sick leave pay depends on your rank within your company. After your employer stops paying you, your health insurance provider will do so instead. You will be paid based on how much you made the month before your sick leave. To obtain payment, you must inform your employer as soon as you become ill. 
Paternal leave

In Austria, fathers may take unpaid paternity leave for one month after their child is born. However, in order to receive their time off, fathers must take their leave right after the baby is born while the mother is still on maternity leave. This legal right is only allowed to fathers living in the same home as the child. 

Soon-to-be fathers must announce their intent to take paternity leave at least three months ahead of time. This way, the manager has ample time to plan for the employee's absence. Paternal leave may begin the first day after the baby is born. 
Maternity leave and protection

Austrian maternity benefits are quite generous for employed women expecting to become mothers. Under the Austrian laws guiding maternity protection, an expectant mother is required to take 16 weeks off work. This leave will begin eight weeks prior to the mother's expected due date and continue eight weeks after her delivery. The 16-week leave, also known as Schutzfrist, can be extended with professional medical approval. An extension might be necessary for premature births, multiple births, or C-sections.

If you're an expectant mother in Austria, your employment contract may specify that your employer need not pay you during Schutzfrist. However, you will receive maternity pay weekly from your insurance company. 

You must tell your employer of your intent to take maternity leave 12 weeks before your due date. If you're self-employed, your insurer will arrange an income-based protection period for you. 

After your four months of maternity leave end, the most generous part of Austrian parental leave law kicks in. Parents can either go back to work or opt into long-term parental leave and start receiving childcare payments. Single parents can take this paid leave until the child's second birthday. This timeframe can be 20% if two parents caring for the same child claim it. 

At most three months before your reported parental leave is set to end, you can inform your employer that you plan to extend your leave accordingly. 
Study leave

If you've worked for the same employer for at least six months, you may be able to take study leave. You can take between two months and one year of leave. If you are taking your leave in increments rather than all at once, each period must span at least two months. 

Your employer will not pay you while you're on study leave. However, the Employment Service (AMS) will pay you an amount equal to the unemployment benefit to which you'd be entitled. A further training measure of no less than 20 hours per week is necessary to receive this benefit. 
Learn more about Austria 

Whether you're moving to Austria for a career or just to start a new chapter, there's plenty to learn about your new home! Explore our resources to learn everything you and your kids should know about life in Austria and your future here.
Please note that despite careful research, the Austrian Business Agency/Work in Austria does not guarantee the accuracy of this information and is not liable for it in any way. The information does not claim to be complete and this entry in particular is constantly being supplemented and updated. The Austrian Business Agency/WORK in AUSTRIA is not an authority and neither accepts applications for residence titles nor decides on applications for residence titles. If you need further information or advice on immigration and residence, please do not hesitate to contact us.
Back to main navigation