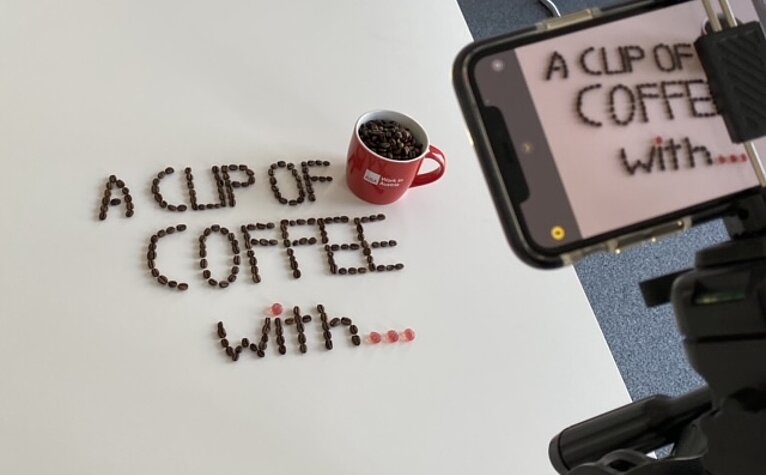 A cup of coffee with...
Moving to Austria
A Cup of Coffee with... Graham Malkin
Graham Malkin comes originally from Great Britain. He lives in Austria since July 2021 and is "Head of Boarding" at Amadeus International School
What were your motives to apply for a job in Austria? 

I was looking for a new challenge having worked for my previous school for ten years. We had identified Austria as an attractive place to live, work and raise our three children. The quality of living, healthcare, outdoor opportunities and outstanding educational provision made it an obvious choice.
How did you experience the application process? 

We started the immigration process while we were living in Dubai and it became quite a challenge, compounded by Covid regulations, and dare I mention Brexit (being from the UK we are now classified as a 'third country' in the process which requires a little more paperwork)
How did you find out about ABA - Work in Austria? 

Through a recommendation from a friend.
How could ABA - Work in Austria support you? 

Once we were in contact with ABA-Work in Austria, and in conjunction with our in-school immigration officer, the process was carefully explained identifying the priorities and the sequence we needed to follow. It was a big help and the team walked us through the process step by step. I was particularly impressed with ABA's communication on our behalf with other Ministries involved in the process; this expedited responses and furthered our application.
What do you like best about your new employer? 

By far the most likeable and impressive aspect of AMADEUS is the people; the students, parents and staff have been so welcoming and there is a very positive culture in the school.
Did your new colleagues support you in the beginning? 

Yes, we received a great deal of help and assistance throughout the process from the AMADEUS HR team which was complemented by ABA Work Austria.
How were the first days in your new job in Austria? 

Exciting, enjoyable, challenging and varied. We are on the cusp of opening a brand-new boarding house which will be ready at the end of this month (August 2021). The House, which comes equipped with state of the art boarding rooms, will have a capacity for 130 boarding students from around the world. It's an exciting time at AMADEUS!
What would you advise people who are applying for a job in Austria from abroad? 

To get in touch with ABA - Work Austria!! As well as plan an adequate lead time for the attestation of documents required in the process. It can take time to secure appointments with the Embassy; use this time to ensure you have your documents are in order. Consider the priorities for your move; work, location, accommodation, education for children, healthcare, transport etc and then prioritise and sequence the tasks on a timeline.
What is the main difference between your home country and Austria? 

Significantly better food here in Austria!
What do you like best about Austria? 

The culture, active lifestyle, superb outdoors, nature, fresh air and being able to drink water from the tap, which is a treat having spent 15 years in Dubai!
Back to main navigation