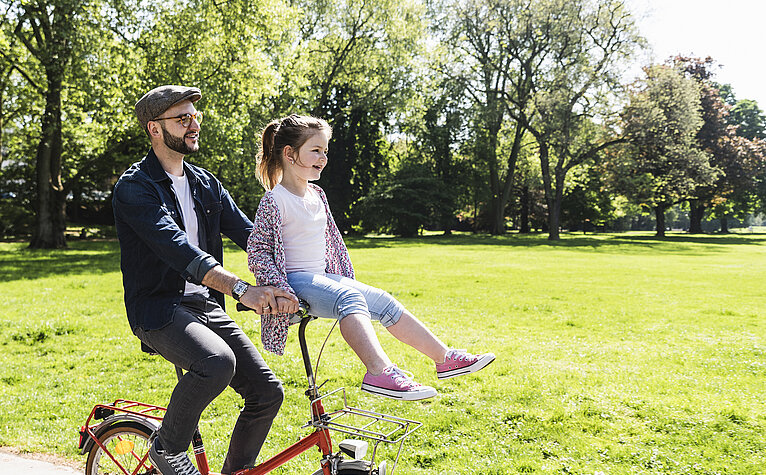 Worker rights and responsibilities
Moving to Austria
Working in Austria
Living in Austria
7 good Reasons for working in Austria
Austria is traditionally a popular country for immigration. It's not without reason. The bottom line is that Austria is the country featuring the highest quality of life in the world. The capital of Vienna has been named the most liveable city across the globe for years.
The working conditions also comprise a good motivation for people to aspire for a professional career in Austria.
Read here about seven of the best reasons why one should live and work in Austria.
1. Excellent career opportunities for skilled employees 

Many companies in Austria are also looking for suitable qualified employees during the COVID-19 crisis beyond the country's borders. It is estimated that more than 162,000 experts are wanted. The best opportunities are enjoyed by specialists in the fields of electrical engineering, electronics, ICT and life sciences. These sectors are most affected by the shortage of skilled workers.  

Austria is also extremely popular with many international companies as a strategic location for Eastern European business ties. These firms offer exciting career opportunities.

Due to Austria's membership in the European Union, people from other EU and EEA member states enjoy freedom of movement and can thus exercise their right at any time to work in Austria. Qualified employees from third countries can apply for the Red-White-Red Card enabling these individuals to live and work in Austria.  

Here you can find more information about the Austrian job market, visas and residence permits.
2. Best quality of life 

Life is particularly good in Austria. The low crime rate, high level of social security and an appealing cultural and recreational offering contribute to a high standard of living.

It is also important to mention the excellent health care, a well-developed infrastructure, a clean environment and drinking water fulfilling the highest quality standards.  

In 2019, Vienna was rated as the most liveable city in the world by the international consulting company Mercer for the tenth straight year.
3. 13th and 14th monthly salaries 

The salary level is high in Austria compared to other European countries. The cost of living is moderate in relation to the good salaries. A special feature of working in Austria is that employees are paid fourteen monthly salaries.

The payment of fourteen salaries is not legally stipulated but is anchored in the collective wage agreements. The 13th monthly salary is considered to be holiday pay and is also called a vacation allowance or vacation bonus.

The 14th salary is known as the Christmas bonus. The holiday pay and Christmas bonus are usually paid at the end of May or June and at the end of November. Some companies pay the 13th and 14th salaries proportionally on a quarterly basis.
4. Outstanding healthcare system 

All people in Austria have the possibility to enjoy access to healthcare services, regardless of their origin, age, social status as well as the type and scope of services.

The healthcare system is financed by social security contributions and taxes as well as private funds. For example, the private funds include prescription fees and deductibles. Social insurance is made possible by the contributions of the insured people. Both employees as well as employer make contributions to maintain a solidarity-based system.

As an insured person, one can benefit from the healthcare services provided by registered general practitioners and doctors, specialists and dentists. Half of these specialists have contracts with a health insurance fund. In addition to very well-trained medical specialists, there are also numerous, well-equipped hospitals. For more than 90 percent of the population, the nearest hospital is no more than 20 kilometres away.
5. Very good social security system 
The Austrian social security system covers the following areas:  
Pensions
Illness
Occupational disability
Unemployment
Old age
Death of people financially supporting dependents
Survivor's pension
Nursing
Social deprivation
On balance, Austria commits more than one-quarter of its GDP to social spending. This is clearly above the OECD average of 20.1 percent.
Self-employed people and salaried employees as well as their family members are protected by the mandatory insurance system.  
These services are financed on the basis of the principle of solidarity. This means that people with higher incomes finance services benefiting people with lower incomes.  
This approach ensures political peace and prevents people from falling into poverty.
6. Economic and political stability 

Austria features a very distinctive system of cooperation of the major economic interest groups representing employers and employees with each other and with the government.

On the basis of this ability to achieve a consensus, the reconciliation of interests and a coordinated approach, the Austrian social partnership makes a crucial contribution to economic growth and social harmony in Austria. For example, each year the collective wage agreements in the different sectors are renegotiated and adjusted.

The constructive cooperation of employees and employers lead to good compromises from which both sides benefit. Ultimately, satisfied employees are also more productive and motivated when doing their work. For this reason, there are very rarely work stoppages or strikes in Austria compared to other European countries.
7. Central geographical location 

Last but not least, Austria is a convincing place to live and work due to its central geographical location in the heart of Europe. Every European capital city can be reached from Austria within just three hours of flying time. People in Austria have access to many important traffic and transport routes and connections between North and South and East and West.  

The Austrian railway system also offers perfect connections to Europe's transport infrastructure.  

Not only does Austria boast well-developed highways and expressways, but the Danube as a waterway ensures that Austria is a good starting point from a transport perspective.

This is by no means an exhaustive list. There are many other reasons to decide in favour of settling down in Austria.

If you already plan to make the Alpine Republic the centre of your life, the team of ABA – Work in Austria will be happy to help you with any questions you may have relating to the job market or living in Austria.

Please simply contact us with your requests and concerns: workinaustria@aba.gv.at.
Back to main navigation