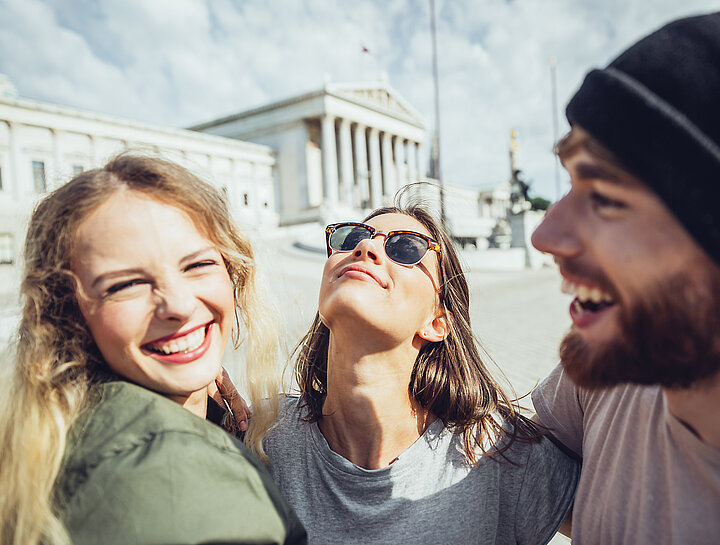 International Students
New ABA service for international students
You are looking for….
ANSWERS: check out our websites on different topics regarding news and details to life in Austria.

On how to obtain a residence and work permit
On how to find a good job in your field
On how to apply
On how to work next to studying or doing a traineeship
On how to live in Austria
On how to found your own startup in Austria

RESIDENCE AND WORK PERMIT: our IMMIGRATION GUIDE gives you a specific path through the diverse opportunities of work and residence permits you are eligible to obtain in Austria. Check it out.
For any further and more detailed question on your work or residence permit, please write an email.
JOBS: WORK in AUSTRIA offers a comprehensive info platform for interested students from other countries, providing extensive information on working in Austria after studying, job prospects and career opportunities as well as support and guidance in taking all the necessary steps to enter the Austrian labor market. If you are looking for jobs in Austrian companies that fit your studies visit our job platform.
EMPLOYMENT: Check out our blogs on more information regarding application and what is ask of employees in Austrian companies. You are welcome to send your employer our contact to get informed about all legal advice on hiring you. Send me an email if you have any questions regarding working in Austria: Angelika Köpf, Key Account International Students
LIFE: For any question regarding living in Austria, starting to build a life with your family in Austria, WORK in AUSTRIA offers a wide range of important information in our ESSENTIAL GUIDE. Just enter your name and email and get our essential guide free-of-charge or use our contact form to get in touch for any further question.
STARTUP CULTURE: Are you interested in founding your own startup or company. Then check our website INVEST in AUSTRIA and get in contact.
Back to main navigation